Make a Bucket List bring you an amazing offer from Last Minute.com; capturing a magical moment with the Photoshoot choice.
This makes a fantastic gift for somebody because it means they can choose the photoshoot that best suits them. There is a choice of seven photographic sessions so you are guaranteed to find one that suits you at the amazing price of £10.00.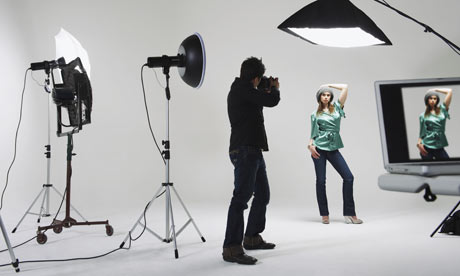 If you and your partner would like to commemorate your relationship with a romantic photograph there is the Couple Photoshoot, or if you want to get the whole clan involved go for the Family Photoshoot. If you're feeling a bit racy surprise your partner with a sensual Boudior photoshoot. Maybe you've got a new little addition on its way? Then take the Bump to Baby photoshoot where you can have two sessions, one before the birth and one after. If you just want a girl's picture then there is the Mother and Daughter Photoshoot, guaranteed to be a special day. You could always pamper yourself with a Fashion Photoshoot and feel what it's like to be a model for the day? Or even treat your pet to its own Pet Photoshoot if you are camera shy. Whichever you choose it will be an experience to be remembered and you will receive a print of your favourite image to take home and treasure forever.
What's Included?
Choice of seven different photoshoot themes
Consultation prior to the shoot
Make-up and hair style (depending on chosen theme)
Viewing and one print (the print size varies depending on your chosen theme)
Opportunity to purchase additional prints
Personalised voucher and message card
Cancellation indemnity
What happens on the day?
On arrival at your chosen studio at the allotted time you will have a consultation, make up and hair styling (if your photoshoot includes it) before stepping in front of the camera for a photoshoot with clothing and background changes where appropriate. Afterwards there will be a viewing where you will receive one free print and have the option to purchase more if you wish for an additional cost.
Need to know
Boudoir photoshoot: minimum age: 18
All others: Under 18's must be accompanied by a parent or legal guardian
Bump to Baby: Return visits must be made before your baby is six months old
Family Photoshoot: At least two generations/three or more people must attend the portrait session. The maximum number of participants varies depending on location due to the size of the studio
Most studios are open on selected weekdays and weekends throughout the year. All studios work by appointment only.
Some studios do not accept vouchers on a weekend. If you wish to book your experience on a weekend a small fee may be charged.
For full details on this amazing offer and each of the photoshoot options please click here.