In the small village of Bournville is one of the best attractions children or adults can visit. Cadburys World is the home to the Cadburys, the UK's biggest chocolate factory.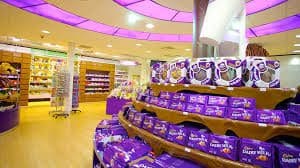 The Cadburys museum has a number of sections to it including the history of chocolate in the Aztec jungle, the Cadbury story and the making of the packaging factory. Plus theres plenty of games, rides and fun along the way; with even one or two opportunities to try the chocolate!
Admission Prices For 2013 are £14.95 for adults and £10.95 for children and this includes the museum tour which lasts approximately 2 hours and samples of chocolate. Cadburys strongly advises that you prebook your visit to guarantee entry due to their popularity. Opening times vary so please ensure you refer to the website before booking.
After your time in the museum you can visit the shop which has a large variety of chocolatey products including chocolate high heels and footballs. Then if you fancy some refreshments there's the Cadbury World self-service restaurant which serves lunches, light snacks and hot and cold drinks from when the building opens to when they close.
Cadburys also offer 'Purple Thursdays' which is an offer of 2 for 1 on specific thursdays through the year. To take advantage of the Purple Thursday offer, tickets MUST be pre-booked by calling 0844 880 7667 and a printed Purple Thursday voucher presented on arrival at reception. If tickets have not been pre-booked, we are unable to guarantee admission to Cadbury World.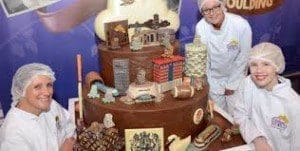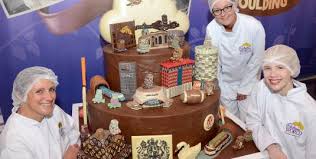 Especially for Christmas time Cadbury World will be transformed into a festive winter wonderland from Saturday 23rd November to Sunday 22nd December. In the run up to Christmas, weekends will be choc full of seasonal activities and festive fun for all.
Father Christmas will also be flying in from the North Pole to take up residence by the fireplace in his magical themed Christmas grotto where children will have the chance to meet him and receive a small free gift. Shop for all your favourite festive chocolates too and handmade chocolate novelties in the World's Biggest Cadbury Shop.
Finally once you've spent enough time in Cadburys World you can walk Around Bournville Village and learn more about the 'Factory in a Garden', the creation of Bournville and the philanthropic origins of the Cadbury business.