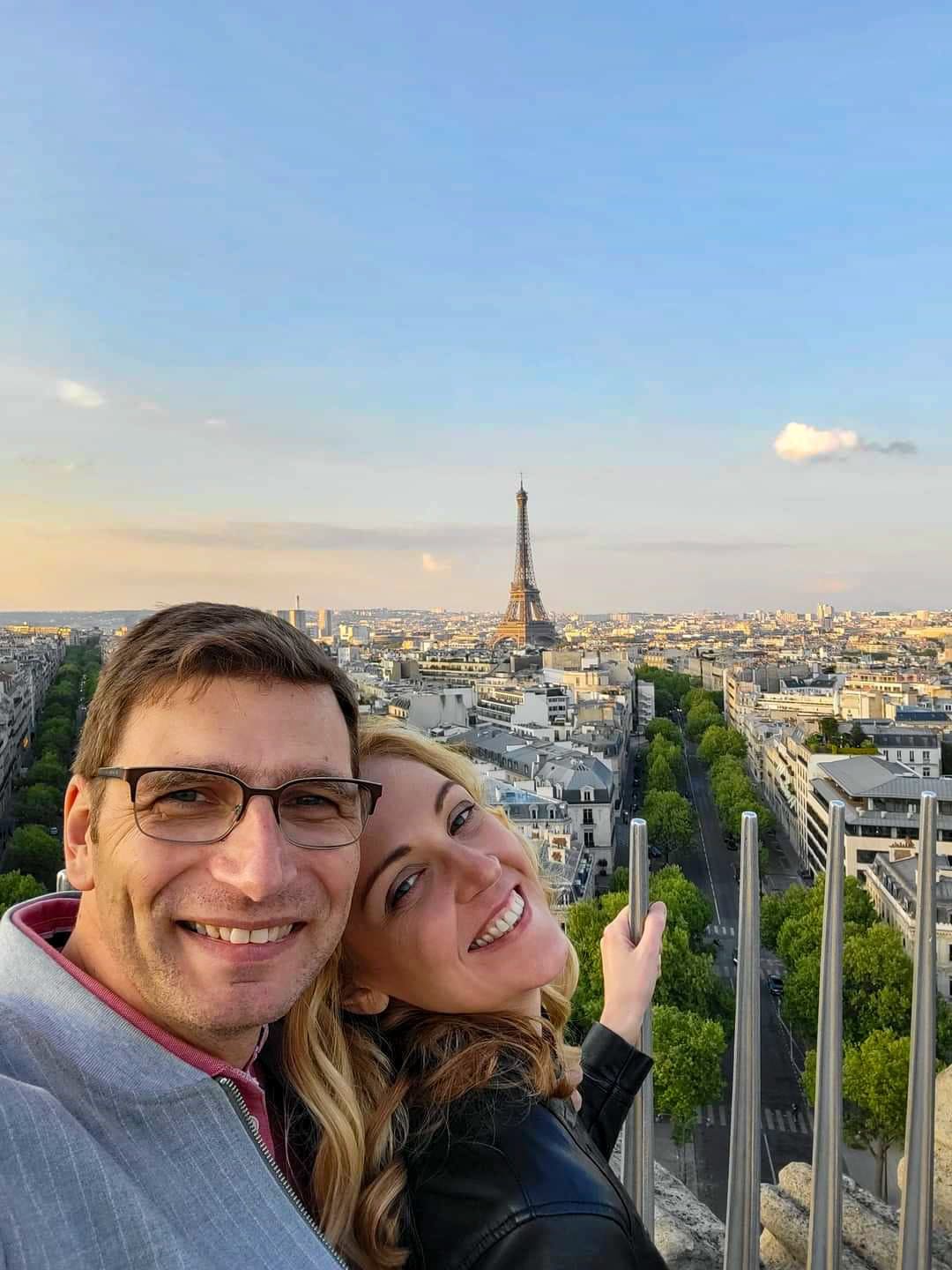 We're always excited about exploring a new country and city, but in all honesty, we had some trepidation about visiting Paris. As well as being known as the city of romance, high fashion and incredible food, Parisians are also rumoured to be less than gracious to visitors from overseas. Add in the language barrier and the fact that it's a huge place to get around, and we will admit we were a little nervous. If you've heard the same from family and friends, then don't worry, this certainly wasn't our experience in the end, and we left the incredible city of Paris in love with its pretty streets and people.
We stayed within the 10th arrondissement in a quaint place called the Avalon Cosy Hotel which was close to the Gare du Nord, the main train station in Paris. Our trip was for 5 nights from Monday to Saturday; we mention this because weekends in Paris can get incredibly busy. So, it's worth noting that we managed all the attractions we did because we went through the week. You may struggle more at the weekend due to crowds, or even find that some places are closed, especially on Sundays.
Paris has been a dream on our bucket list since we began compiling it, so we were delighted to tick it off. Let us help you plan your trip with our guide, so you can have the best experience.
Where to stay in Paris
Once you've booked your flights, you will begin to think about where to base yourself within Paris. Now the first thing to tell you is Paris is big, and when we say big, we mean BIG! Of all the cities we have visited Paris was the most difficult to get around and if you want to see it properly then you will have to use local transport. But where you base yourself can have an impact on how much transport you will need to take.
So, we'll start off with the basics of how the city plans work, because Paris is loosely classed as a big circle. Within the circle you have different areas which are known as arrondissements. There are 20 arrondissements in Paris, and they begin on the outside and swirl inwards, in a kind of snail shell shape (as you can see in the image below).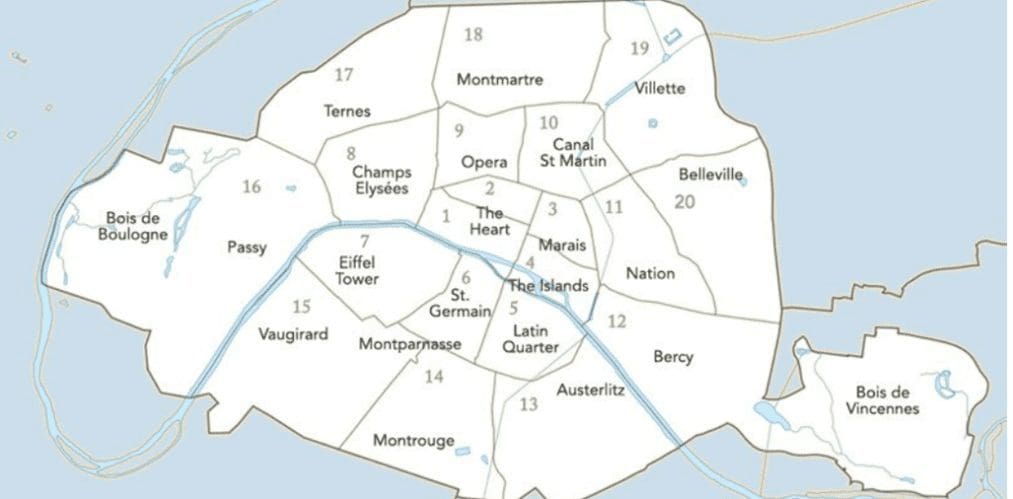 The closer you get to the heart of Paris and the Seine, the more expensive your accommodation will be. Mainly because you're near the top tourist attractions such as the Louvre and Eiffel Tower. So, the key things to factor in are,
Your budget – If you can afford to pay more, then you'll want to stay towards the centre of the city. But if your budget is on the tighter end of the scale, then don't worry because you can simply make use of the metro and buses.
Your physical ability – Seeing Paris means lots of walking, which can be difficult for those of you with health difficulties. If you're based on the outskirts of the city, then you have to add in the commute to the attractions as well.
As with every city, some areas are prettier than others, but we generally felt safe everywhere we went, even at night.
Our advice is to have a look at a map of the attractions you want to visit (most are spotted around the Seine River) and then search for accommodation from there. Paris offers a variety of options such as hotels and apartments, with great sites like Airbnb and hotels.com providing a long list to suit everyone. Generally, the accommodation will only be small because most of the buildings in Paris are old. But most of us are on short city breaks, so we don't expect lots of room because we're not in there for long.
Paris Neighbourhoods
This can get a little complicated, so we'll give you the basics and you can decide from there. The Seine River pretty much splits Paris in half with the Right Bank containing the 1st to the 4th, 8th to the 12th and 16th to the 20th arrondissement. The on the Left Bank you have the 5th, 6th, 7th, 13th, 14th, and 15th arrondissements.
1st to 6th Arrondissements
The 1st and 2nd arrondissements are around the Louvre, and they are classed as the oldest sections of Paris. Within the 1st you can stroll in the Tuileries Park or visit fashion boutiques and in the 2nd, there are quirky shops and eateries along the Passage des Panoramas.
Within the 3rd and 4th arrondissements you will find the trendy Marais district, which is a popular spot for visitors. The 3rd has plenty of cafes, shops and places to eat, before you head to check out the Musée Picasso. Notre-Dame Cathedral can be found in the 4th arrondissement on the Île de la Cité. This is also Paris's Jewish quarter so you will find plenty of restaurants and the tranquil Place des Vosges, which is one of the oldest squares in the city.
The 5th and 6th arrondissements can be found on the Left Bank of the Seine, and they are the areas of the Latin Quarter and Saint-Germain-des-Prés. We really enjoyed the Latin Quarter; it was quite pretty and it's the area where you can find the Jardin des Plantes botanical gardens and the National Museum of Natural History. The Panthéon is also there and is a must visit, even though you have to walk up a hill for quite a distance to get there. The Boulevard Saint-Germain has cute boutiques and eateries, but it's also known to be the area favoured by famous writers such as Hemingway.
7th to 12th Arrondissements
Again, found on the Left Bank is the 7th arrondissement, home to the iconic Eiffel Tower and the Champs de Mars Park which is an expansive green space located between the foot of the tower and the École Militaire. As you can imagine it's a busy tourist area, especially when you include the many museums such as Musée d'Orsay, Les Invalides armoury museum and Musée Rodin. If you're after the French foodie experience, then this arrondissement has a number of cafes and restaurants to suit everyone.
For those looking to shop during your trip, then you will want to head to the 8th arrondissement. This chic area is home to the Champs Elysées, which is a long street of designer stores. At one end of the Champs Elysées you will find the Arc de Triomphe, which is a breath-taking sight and the chaotic traffic circle of Place de la Concorde. Many of the hotels in this area are world-class and as such they will be incredibly pricey, so may not be an option for you.
The slightly built-up area of the 9th arrondissement is known as the theatre district. You will find shops and restaurants there including the huge Galeries Lafayette and Printemps department store. Even though this location is quite central, it's not really a popular area for tourists to stay.
Although it's a little further away from the main tourist attractions, the 10th arrondissement is a great option for those of you on a tighter budget. This is the area where we stayed and there are lots of bars, restaurants, and cafes, especially along the Passage Brady which has a number of Indian restaurants. The 10th is where you will find the main train lines of the Gare du Nord and Gare de l'Est. This is ideal for those further out tourist spots such as the Palace of Versailles and Disneyland Paris. You will of course have to use the metro to get everywhere, but if you're ok with that then this may be a great option.
Within the 11th and 12th arrondissement you will find a hip vibe, with bars around the Rue Oberkampf. These are also great areas to stay in, but you will need to use public transport.
13th to 20th Arrondissements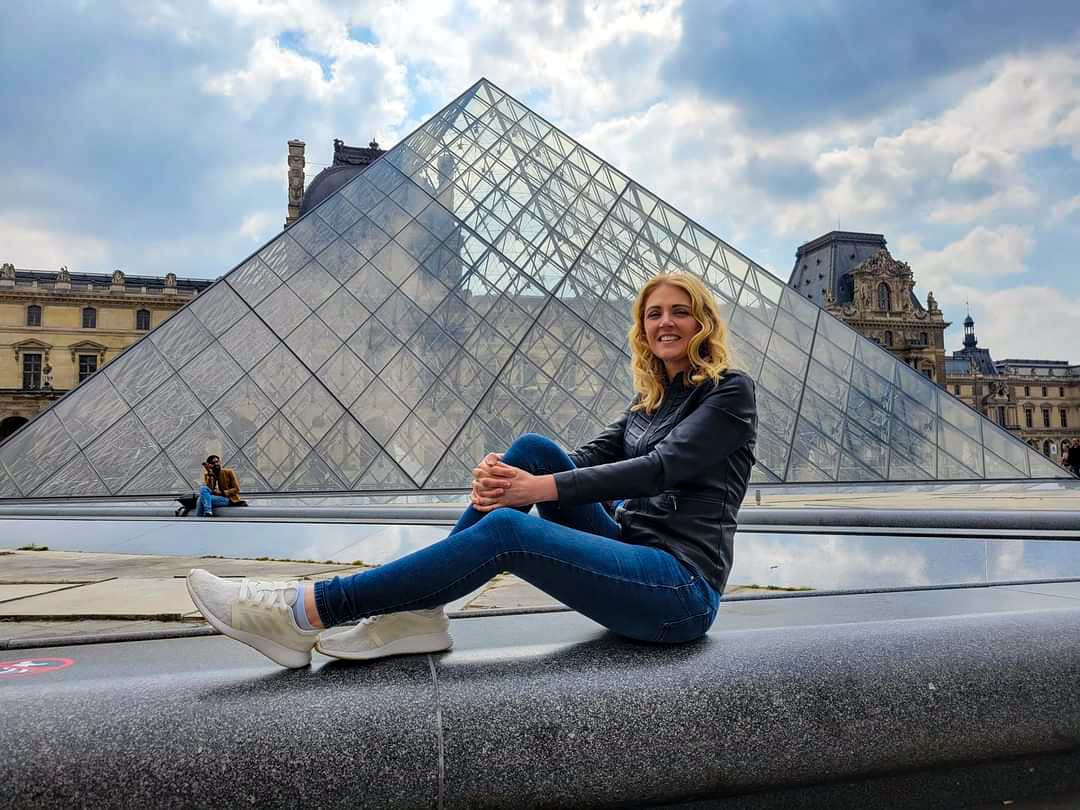 These arrondissements are more towards the outer circle of the city, so you'll have more of a commute each day, but the accommodation will be cheaper.
The 13th arrondissement has the hip area of the Quai de la Gare's and the cities Chinatown. In the 14th you have the Montparnasse which is a shopping area with a mixture of eateries. You will find the Catacombes de Paris which is an incredibly popular tourist spot. In the 15th it's more of a residential area but you will find the Tour Montparnasse skyscraper. Many visitors like to stay in the 15th because they feel it has kept its authentic French vibe.
If you want to stay in one of the wealthy arrondissements then you will head to the 16th, which has popular museums such as the Fondation Louis Vuitton as well as trendy restaurants. Whereas the 17th tends to enjoy visitors to their popular bars, shops and restaurants.
If you're based in the 18th, then you're within one of our favourite spots to stroll. On top of the hilltop Montmartre ("La Butte") you have the striking Sacré-Cœur Basilica. Next to it is a little village which was home to artists such as Picasso and Dali, and you can understand why as you wander the quaint winding streets. Nearby is the Moulin Rouge which is a cabaret show very popular with tourists. There are also plenty of places to eat and drink around the area.
The 19th and 20th arrondissements are a little out of the way and as such not many visitors stay there. There are a few museums such as Cité des Sciences et de l'Industrie and the Père Lachaise Cemetery, where celebrities like Oscar Wilde and Jim Morrison are buried.
Where you choose to stay will be based on a number of personal factors, some of which we have mentioned above such as budget and physical ability. But we based our option on where we could get food because we are on a vegan and plant-based diet. If you want to be closer to the Eiffel Tower then you may have to accept that you will be paying a bit more than normal, because it is Paris which is one of the more expensive cities in the world. Whatever your choice there's plenty of accommodation options.
Tourist Tax in Paris
Many of the top cities in the world now have a compulsory tourist tax which is used to improve aspects of the city such as transport. Most types of accommodation in Paris are legally required to collect the tax and you'll be asked to pay on arrival.
The cost per person, per night will vary depending on the standard of accommodation you are staying at. At the point of writing this guide (May 2022) the rate ranged from 1-star furnished rentals and hotels being 1 Euro per person, per night. Up to 5-star hotels and furnished rentals at 3.75 Euros per person, per night. They even have a section for Palaces at 5 Euros; well, it is Paris after all. You should consider the tourist tax as an addition to your total accommodation costs, because this may influence your decision on the standard of hotel or apartment you choose.
When to go to Paris
Our visit to Paris was in the month of April, towards the last week so within Spring. The weather at that time could be incredibly hit and miss, but we were lucky to have warmer dry days. If there was a breeze it could be a little cool, but generally a thin jacket was enough.
For most people it's difficult to travel outside of school holidays, but if you can then we tend to recommend Spring and Autumn months as the better times to visit. April and May, or September and October are the sweet spots, mainly because the summer can get incredibly hot and make it uncomfortable.
Then add in the fact that the summer months tend to be a peak time for tourists, making it harder to get into the popular attractions. This can be a problem if you are trying to cram a lot into a short space of time. In contrast, you will find the queuing times shorter in the winter months, but the attractions may close earlier. This is why we recommend Spring or Autumn because we had light until 8 or 9pm with decent temperatures and dry days, plus the attractions were open a little later.
What to Pack for Paris?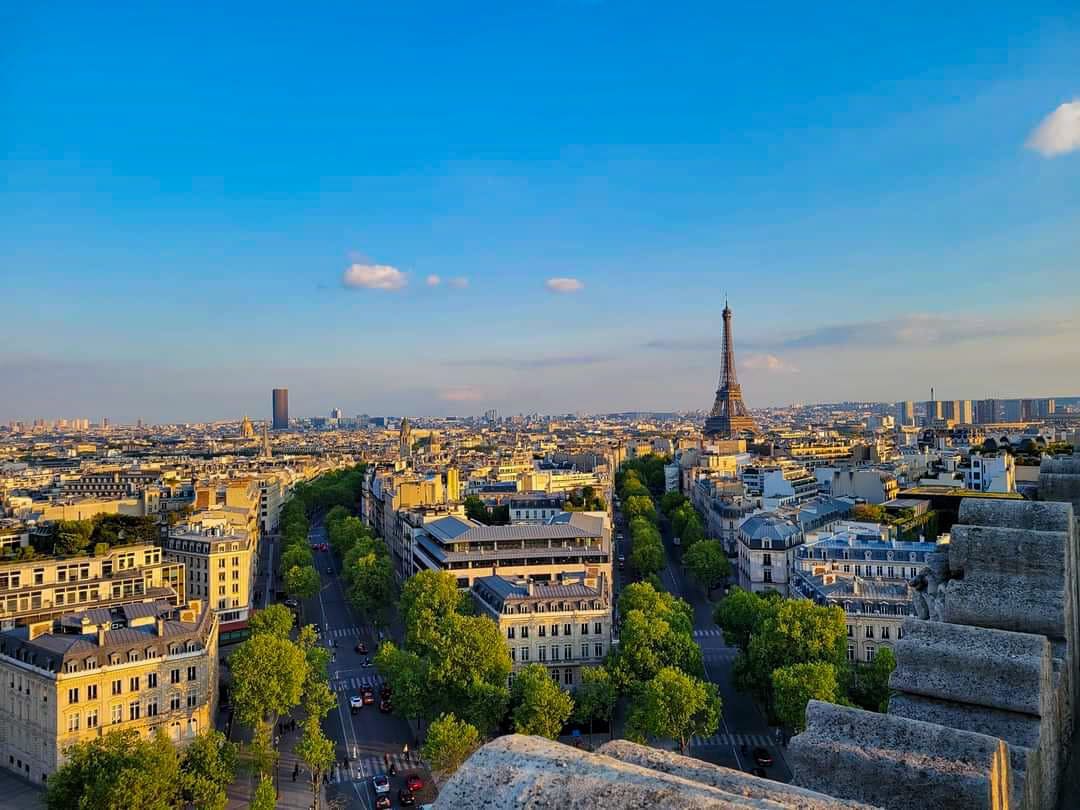 This isn't an easy one to answer, because it will be dependent on the time of year you're visiting Paris. For the warmer seasons we would suggest thin layers, so you can add and remove when you need to. Obviously in the winter you will need to wrap up because it can get cold and many of the attractions are outside.
Layers are always the ideal way to go, because not only will the time of year affect the temperature but so will the time of day. It will cool as you move towards the night, so you may need a heavier jacket.
Before you head to Paris, our advice would be to Google the temperature so you can gauge what to wear. It maybe that waterproof clothing is needed and an umbrella, so it's best to be prepared because Europe can be a little unpredictable when it comes to weather.
As you can imagine comfortable shoes are essential, because as we have already mentioned Paris is huge and you will get a lot of steps in. We averaged about twenty-five thousand steps a day, so it can be pretty tiring on the feet.
Other than clothes, the rest of your case will be the usual items you would take anywhere, such as medication and plug adaptors. You will find plenty of shops to buy bits should you forget anything, so don't worry too much.
Transport and Travel Options in Paris
You may have noticed that we've mentioned a couple of times about Paris being a large city. This is relevant because if you want to see all the major sites on your visit, then doing it by walking isn't going to work. To give you an example, our hotel was in the 10th arrondissement which was close to the Sacré-Cœur Basilica. To walk from our hotel to the Eiffel Tower, it took one hour and 20 minutes. Now that's a lot of time to waste in the day, though as a side note it is worth wandering the streets of Paris because they are so beautiful. But you need to get around fast and that is where this city excels, especially when it comes to public transport. We're not going to go into bicycles or scooters, but they are available to rent around the city and they do make it easier.
Paris Metro
The easiest and most used method of transport within Paris is the metro, for both tourists and local Parisians. We'll admit that the thought of using the metro made us anxious, mainly because of the language difference. But we'll start by saying that it was so much easier than we thought and once you work out the ticket machine, the rest is simple. The best part is that it is available all day and on average a train will arrive at each station every two minutes, so you won't have long waits.
There are metro stops all over Paris and they are clearly sign posted, so you shouldn't find it difficult to spot one. When you go down into the metro station there are a number of machines where you can purchase tickets. If you struggle at any point then there is an information office in all stations, and they will help show you how it all works.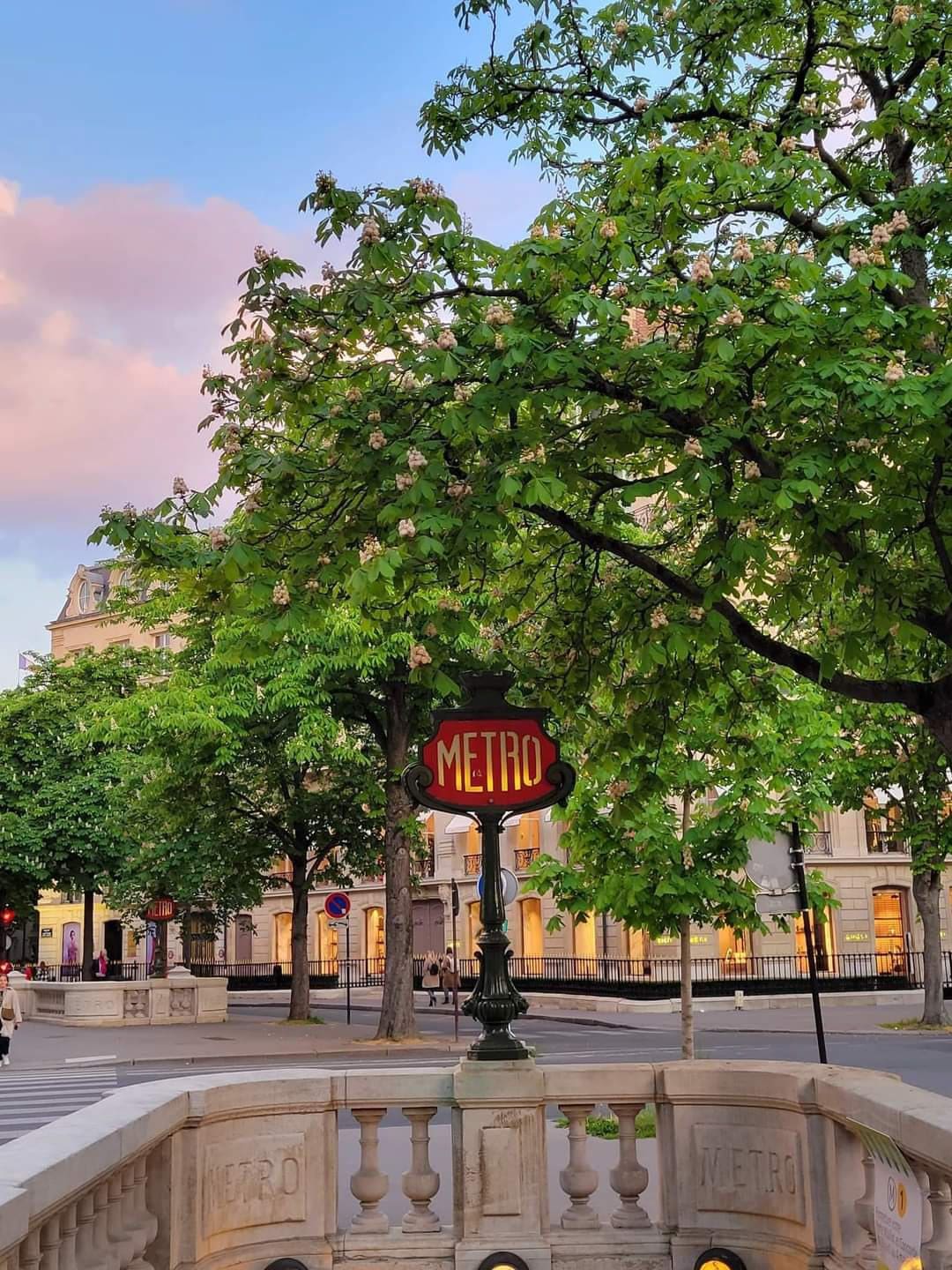 You will be offered a number of ticket options, but we tended to go for either the single ticket or the day ticket. The single ticket was around 1.90 Euros, and the day ticket was 12 Euros for zones 1 to 3 which covers the majority of Paris. It would only be attractions such as the Palace of Versailles and Stade de France which would require a ticket for zone 1 to 5. Online people mentioned the Carnet tickets which was a book of 10, but we never saw that option when we were buying ours. The one tip we would give about using the machines, is that to move the icon around there is a roller on the front. We spent a few seconds tapping the screen and pressing buttons until someone told us about it, so thought we'd spare you the embarrassment.
Once you have paid then you will be given a little card ticket and can head to the entrance gate and pop the ticket in. The gate will spit it back out again to use at the end of your journey, so keep it safe. Then you simply need to head towards your metro line and jump on the next train.
Our next tip in using the Paris metro system is to use Google! It makes life so much easier because not only will it show you what lines to use and the direction, but it also says when the next train is due. Don't worry about long waits though because there tends to be a train every few minutes. If you don't have data then you can screenshot the information at your hotel using their wi-fi, or simply use the free maps that are provided in most metro stations.
After that it's pretty straightforward and similar to many metro stations around the world. Most doors on the trains will open automatically, but if they don't then there is a green button you can press. Each line has a distinctive colour, and the direction is indicated by the station at the end of that specific line.
When you arrive at the destination you may be expected to scan your metro ticket, but for most you just walk through the gates.
Buses and Trams in Paris

Although not something you heavily associate with Paris, there are a few tram lines which run on the outskirts of the city. We spotted them near our hotel but didn't actually use them because the metro was so convenient. This is why you won't spot many tourists using the trams, or even talking about them in guides. Fares are the same as the metro, so it's quite an inexpensive option if you have the time to wander out of the city.
Although we'd recommend the metro over buses, if you choose to use them then you'll find there are plenty of bus lines all over the city centre. The lines generally run alongside the metro network and specific bus lanes were installed to reduce commuter times. To work out where the bus is going you will see a line number and direction indicated on the front, simply stick out your hand and the driver will stop. Alike the metro, Google is a great way to monitor bus routes and times.
Most buses allow passengers to enter at the front middle and back, there will be buttons to open the door. To stop the bus there will be red buttons which indicate 'stop requested' so a light will appear for the driver. Again, it is very similar to bus systems in other countries, but there will always be someone to ask should you need any help.
Trains
The RER is the train network that covers the Paris region, known as Ile-de-France and it consists of five lines. It is very alike the metro system in that each line has a set colour, and you can determine the route by the last stop on that line.
Most tourists will use the RER to travel to and from the airport, or to visit the Palace of Versailles. Both of these stops are not accessible by the metro system and as such are out of the zone 1 to 3. The RER is available all day, similar to the metro and operates in the same way, with one exception. You must have your entry ticket to scan through the barriers when you leave, so make sure you keep it on you.
Uber and Taxis
Although we didn't find the need to use a taxi during our trip, we did take an Uber from the airport to the hotel. If you can avoid it and use the train, that is the route we would recommend. Although we know it can be tiring to travel and just jumping in an uber can be easier. But it takes a lot longer to travel by car because of the amount of traffic in and around Paris.
Within the city centre you have no need for taxis and uber, because as we have mentioned the better options are metro or walking.
Hop on Hop off Buses
We're big fans of hop on hop off buses, because they are a great way of getting around a city and learning a little as you go. We chose not to use the one we got free in Paris, mainly because other forms of transport were so easy and the traffic in the city centre can be slow, meaning in the long run you get to see less. The actual route the bus took was far shorter than other city buses we have seen, and we think this maybe because of the Paris traffic issues. But if you're looking for a sit down and you have time to burn, then this is a great option for getting a different perspective and learning some history along the way.
As you can see there are plenty of transport options for you in Paris, so it will depend on your mobility and whether you want to get to the attractions straight away or just wander the beautiful streets.
Paris Attraction Pass
Whenever we book a city break, we always take a look to see if there's an attraction pass. We have found this to be the best way to see multiple attractions at an affordable price. For places such as New York and Chicago, we ended up visiting museums or tourist spots we probably wouldn't have entertained if we had to pay at the door. These have since become some of our treasured travel memories, so it is definitely worth considering for any trips you take in the future.
For this trip we bought the Go City pass and opted for the all-inclusive option, which means that you can visit any of the attractions in their line up for free. They also have an explorer pass, and it gives you the choice of picking 3, 4, 5 or 7 attractions from their list.
Should You Buy a Go City Paris Pass?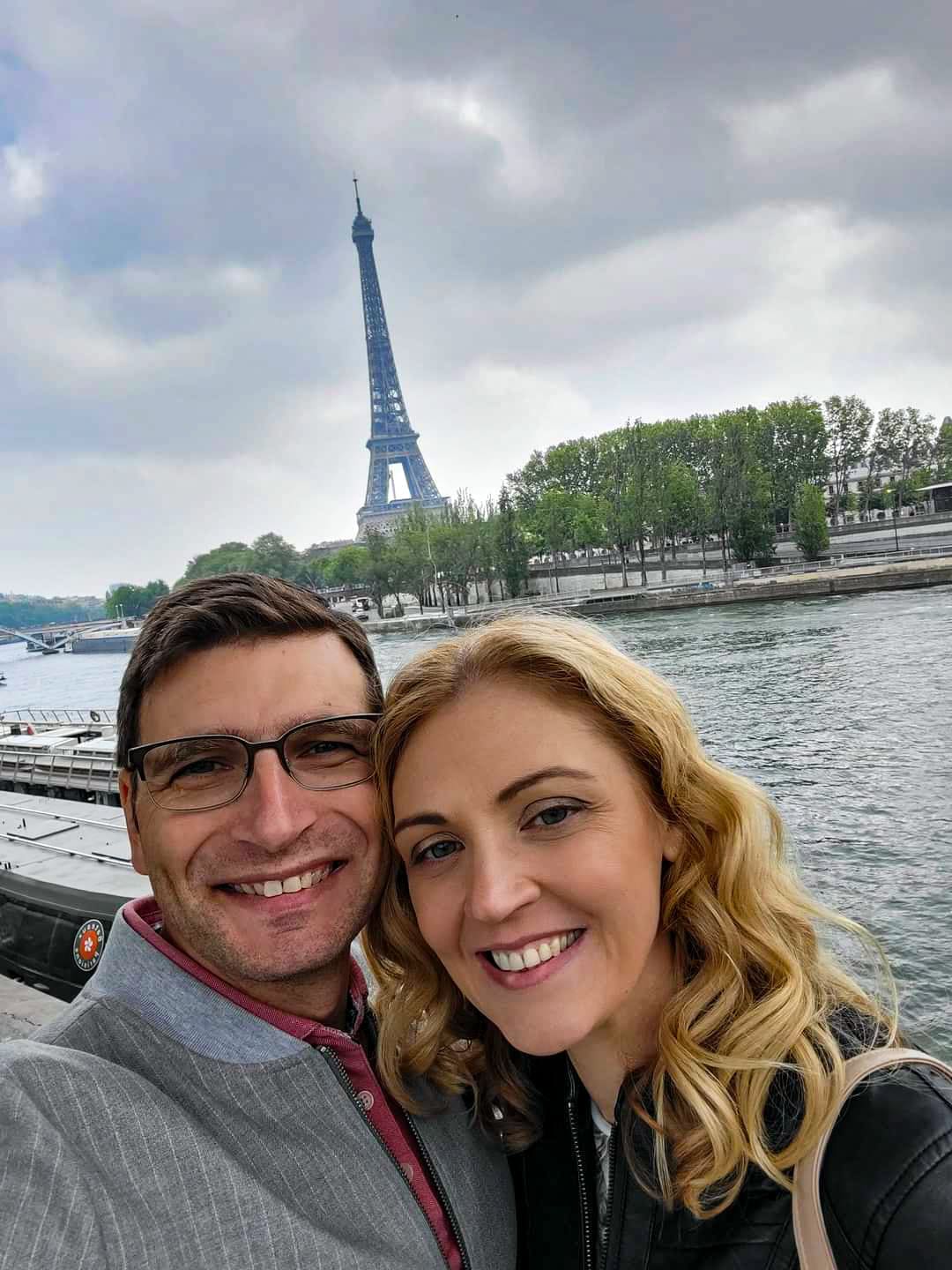 Even though we always choose the all-inclusive pass, we wanted to go through both options so that you are fully informed.
Currently (May 2022) if you pick the explorer pass you can choose between 3 and 7 attractions with prices being.
3 Choice from 99 Euros
4 Choice from 114 Euros
5 Choice from 129 Euros
7 Choice from 159 Euros
If you drill down on each attraction, then you'll find a day ticket to Disneyland Paris is 99 Euros alone and as such it's worth getting the pass.
As we mentioned above the all-inclusive pass means you can visit any of the attractions on their list. So, the more you go to, the more value you get out of the Go City pass. You have a choice of 2, 3 or 4 days and the list is one of the longest we have seen.
Currently (May 2022) the prices for the all-inclusive pass are.
2-day pass from 124 Euros
3-day pass from 149 Euros
4-day pass from 169 Euros
Our recommendation is head over to the site and take a look at their attractions. Decide on the ones you would do and see how much they cost. A standard Eiffel Tower guided climb is 34 Euros alone, which is a huge chunk of the 124 Euros of a 2-day pass. It depends on how much you feel you can get done, because some people enjoy spending a long time in one attraction, whereas others like to get as much done as possible.
If you opt for the all-inclusive pass, then you can purchase full days only. If you start a 2-day pass at 2pm on the Monday it will finish on the Tuesday night and not at 2pm on the Wednesday. We tend to work it based on the full days we are there, so for example our trip was for 5 nights which meant we bought a 4-day pass.
Whether you bother at all with an attraction pass is completely up to you but give it some serious consideration, because it can lead to cost savings and a better travel experience.
How to use the Go City Pass in Paris
You have decided to go ahead and purchase a Go City pass, so what now?
Well, the first thing to do is check your email inbox, because you should have received confirmation of your purchase which will have a QR code on it. There will be the option to print off your pass or you can simply use your phone whenever you reach an attraction. We print the pass off because we find it scans easier when you're there.
You will receive another email which will give you advice on how to get the most out of your pass. This is really important, so please take some time to read through. Firstly, as we mentioned above, go through the list of attractions and write down which you want to do and maybe even a side list of possible extras. The first section of the email has a link to the attractions which require you to book in advance. Most of the top attractions in Paris require pre-booking and that includes the Louvre, Eiffel Tower, Disneyland Paris, La Conciergerie, Palace of Versailles and Sainte Chapelle. This will involve a set date and time, so it will take a little working out and mapping, to make sure you can get to each place. Don't panic too much though because we arrived late to a few of them, and we were allowed in.
The other section labelled 'Plan Ahead' gives you the complete list of all of the attraction available, but they are options where you can just turn up.
Having a list means you can plan your days based on when the attraction opens and where it is located. So you'll get more out of the pass and your trip, than other tourists who simply wing it.
Although the QR code allows entry to most of the attractions, it does not cover the museums. As such on your first day you will have to head to the big bus info centre, 11 Avenue de l'Opéra 75009 Paris, which is open between 10am and 5pm. They will give you a little booklet which is the museum pass, and it is needed for quite a few of the top attractions including the Louvre and Musee d'Orsay. Just make sure you don't lose it!
Once all of that is done you simply head to the attraction and either show your museum pass or the QR code and you will gain entry to the attraction at no additional cost. Sometimes having the Go City pass means you get fast pass access, which is invaluable if you have a lot planned in for that day.
Our List of Attractions and Things to do in Paris
This is the most important part of the guide, because essentially it is the reason you're travelling to the city in the first place. Because the list on the attraction pass was so extensive, we didn't do everything. We will focus on the ones we did see because they are the more popular sights and museums in Paris.
Eiffel Tower
As this is the most visited tourist attraction in Paris with over 6 million visitors a year, we have written a stand alone guide to the Eiffel Tower. Simply head through so you can learn about the tickets available and how to ascend the tower itself.
Arc de Triomphe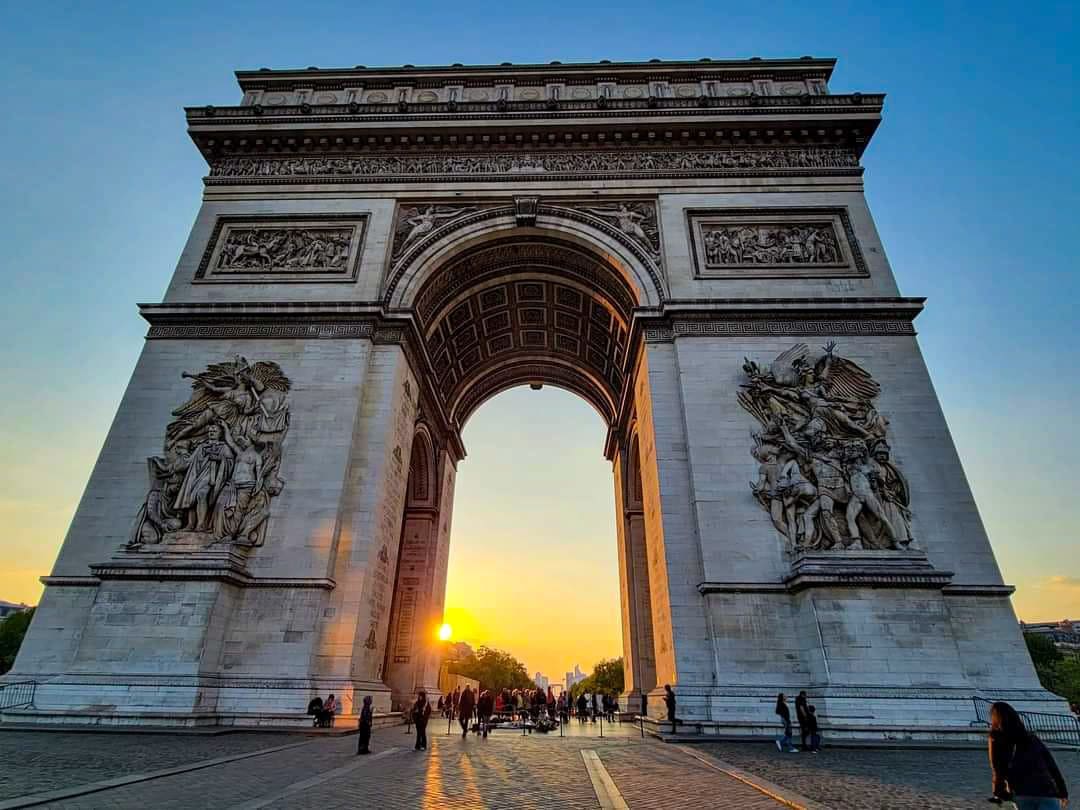 Another famous French symbol is the Arc de Triomphe which translates to the triumphal arch of the star. It stands at the end of the Champs-Elysees and is on the Place Charles de Gaulle, which was formerly named the Place de l'Étoile (or the star junction, because of the twelve avenues which radiate from it).
The building of the Arc de Triomphe was ordered by Napoleon in 1806, as a memorial to honour those who fought and died for France in the French Revolutionary and Napoleonic Wars. Beneath the arch lies the vault of the Unknown Soldier from World War 1.
Our first sighting of this incredible structure was as we came out of the metro station, and we have to admit we gasped. Accessing the Arc de Triomphe is done via an underground tunnel because it's in the centre of a really busy roundabout. Opening times are normally between 10am and 10.30pm, but on the day we arrived it was past 10am and it was still closed. So, we returned later in the day as the sun was setting which made the experience even more perfect.
If you have bought the Go City pass, then you will need to have picked up the museum pass before heading there. They will simply scan the pass and you will gain entry. But if you want to buy individually then it will cost you 13 Euros which isn't too expensive for such a popular attraction, and you can purchase online or when you actually arrive.
The walk up the Arc de Triomphe is pretty tough and there's two levels, one with a museum about the site and a shop. Then there are additional steps to the top, which is where you will see the amazing view of the streets around you and the Eiffel Tower in the distance. If you have mobility issues then there is elevator access after a couple of steps, but this only goes to the museum section and not the viewing level.
Champs-Élysées
Although it's not exactly classed as an attraction, the Champs-Élysées is always high on most people's bucket lists when they visit Paris. It runs from Place de la Concorde to the Arc de Triomphe and is considered the world's most beautiful avenue. But what really entices people to the Champs-Élysées is the incredible range of designer stores which can be found all the way along.
Sacré-Cœur Basilica
The Sacré-Cœur Basilica is a Roman Catholic church recognisable by its white colour, it is located on the Butte Montmartre and is the second most visited monument in Paris. It was built and dedicated to the Sacred Heart of Jesus as reparation for Frances spiritual sins. There are a number of ways up the hill to the basilica including the Funicular de Montmartre, but most tourists tend to climb the steps at the front so they can get the perfect picture from all angles.
You can visit the Sacré-Cœur Basilica every day between 6.30 am and 10.30pm, and entrance is free. There is an admission charge to the dome which can vary but be warned as there are 300 steps to climb and no lift. When you are inside the basilica you will be asked to remain silent for prayer and as such you won't find any guided tours. It's certainly worth going to the Sacré-Cœur Basilica because it's a beautiful sight and an architectural marvel. We visited on the day we arrived in Paris, so it was a perfect start to our trip. It's an easy place to see once all of the museums are shut because of its late closing time.
Bateaux Parisiens Siene Cruise
Most people who visit Paris enjoy spending time walking along the river Seine, especially because it tends to lead to most of the major tourist attractions. The peaceful feeling you will experience as you stroll along, makes it easy to forget you're in a bustling capital city.
So, what is the Seine? It is a 777-kilometer-long river in the north of France and its drainage basin is in Paris. In total you will find 37 bridges in Paris with the oldest being Pont Neuf. There are many boat excursions along the Seine including the Bateaux Parisiens Siene Cruise.
This cruise is available on the Go City attraction pass, and it was one of the top ten bucket list items we wanted to do in Paris. You will find the pier close to the Eiffel Tower with the main ticket desk being at pier 3. Head to the ticket desk whether or not you have the attraction pass. Once you have your ticket then you can go to the boat and board. The cost to purchase a ticket is 18 Euros, but you can get it cheaper if you buy online in advance.
There are cruises every day with the times being seasonal, but during the spring and summer they begin at 10am until 10.30pm. The boats depart every 30 minutes except 1pm and 7.30pm but check their website to get the latest information.
The boat is quite large and has an indoor and outdoor section which is on the roof. You will find a bar available with food and drink, and there are toilets. They offer two types of cruises, one is sightseeing only, and the other is a restaurant cruise. We will focus on the sightseeing option because it's the one we did and the only one available on the attraction pass.
Generally, it is a one-hour cruise and covers quite a large section of the Seine, looping back towards the Eiffel Tower. There is an onboard audio guide in a number of languages which provides information on the history of the area you're in and interesting facts. We sat inside and enjoyed the chance to rest our feet and take in the sights of Paris from a different angle. If you have the opportunity to go and take the time out for a river cruise, then we highly recommend it.
Notre-Dame Cathedral
Most people know Notre-Dame Cathedral from the Victor Hugo novel the Hunchback of Notre-Dame. But if you're looking for a little more detail, it is a medieval cathedral which can be found on the island known as the Île de la Cité. Notre-Dame de Paris means 'Our Lady of Paris' and if you look on google you will find out a raft of information on the French gothic architecture and historic pipe organs.
Sadly, in April 2019 there was an extensive fire which destroyed a large portion of the cathedral and as such there are currently no visitors allowed inside due to ongoing renovation. It is expected that all work will be completed in five years, but until then any tourists will only see the exterior of the cathedral at a distance. Even the famed Point Zero which is a small geographical marker in front of Notre-Dame, is covered up. This marker is supposed to indicate the exact centre of the city, with other locations being measured by distance from this spot.
Even in its current state, Notre-Dame Cathedral is still worth a visit, because it is a beautiful sight. You will find there's boards up around it and probably cranes which will ruin your holiday pictures, but you can still get a general impression of how incredible it was before the fire.
Below Notre-Dame there is an archaeological crypt experience, and you can either buy a ticket when you arrive or use the Go City pass and prebook. It is a popular attraction and as such can book up fast. If you choose to buy the pass, then you will firstly enjoy a one-hour tour outside Notre-Dame and can then head into the crypt which is a self-guided tour. For everyone else you can visit the crypt every day except Monday, between 10 am and 6pm at a cost of 8 Euros per adult.
The 200-meter-long crypt allows visitors to see how life was 2,000 years ago in the area. There are various remains including a Gallo-Roman public baths, a portion of the city wall from the 4th century and a basement of a former Hotel Dieu.
Louvre Museum
The Louvre is probably one of the most iconic museums in the world, but ironically, it's not the art within it which is the most notable aspect for many tourists. It is the glass pyramid which has become the focal aspect for many people's vacation photos.
If you have the attraction pass, then visiting the Louvre Museum is included and you will need to follow the guidelines to prebook a slot. For those of you who choose not to purchase the pass, then we would still advise that you go to the site and book tickets, because this is one Paris spot which gets extremely busy. By having a ticket on the day, you will join a much smaller queue and move through the process quicker because you have an allocated time slot. Those with the Go City pass will need the museum pass to gain entry.
People visit the museum in droves because it houses some of the most iconic works of art, most notably the Mona Lisa and the Venus de Milo. The main building of the Louvre has been around since the 14th century, but it was in 1793 that it became a museum. There is a little something for everyone including Greek and Egyptian statues, Baroque portraits and medieval tapestries.
The first thing you need to decide is how much time you have in Paris and whether you want to spend that actually going into the Louvre. You can access the pyramid for free and get your pictures without going into the museum. But if you want to go then it may be best having a plan of what you want to see, because the Louvre is huge. There are thousands of pieces of art, and it can literally take you all day to work your way around and view each piece. We had a busy itinerary for the day, so wanted to view the two most famous pieces which are of course the Mona Lisa and the Venus de Milo. So, decide what you want to do in terms of how much time you want to spend in there and make sure you grab a map at the entrance. We walked to both our chosen pieces of art and just enjoyed the scenery along the way. You will know when you've found the Mona Lisa because it's an incredibly busy room and, in all honesty, she is quite small. Don't expect to spend a lot of time witnessing this artistic marvel, because you will be ushered on to let others come and take a look.
Admission to the museum is 17 Euros, which for the size of the place is a fair price. But if you are only wanting to see those two specific pieces, then you have to determine if the cost is worth it? They are open every day except Tuesdays between 9am and 6pm, but you will be asked to leave 30 minutes before closing time.
The entrance to the museum is primarily through the pyramid, but once you arrive there will be staff there to help usher you into the correct queue. This tends to be broken down into four main queues, which are visitors with tickets, visitors without tickets, priority access which would include disabilities and those with membership cards. You will find additional lines for prebooked people which will be prioritised by the time shown on your ticket.
Musée de l'Ordre de la Libération
You will find the Musée de l'Ordre de la Libération as a part of the military museum and it is quite hidden away at the back. There are three galleries and six rooms which explore WWII heroes, including members of the resistance and the abhorrence of the concentration camps. The museum has the usual artifacts including weapons and uniforms, but it is the items from the camps which really creates a lasting impression.
This museum isn't huge, but it is incredibly interesting and worth a visit, especially if you have the Go City pass. If you want to pay on the door, then you can purchase a museum ticket for 14 Euros which includes access to the Army Museum, Dome Church and Tomb of Napoleon. The Musée de l'Ordre de la Libération is open between 10am and 6pm, and the length of time it will take completely depends on how long you stay at each exhibit. We moved through the museum quite quickly and unfortunately because it was the end of the day, all of the other areas were closing including the Tomb of Napoleon.
Sainte-Chapelle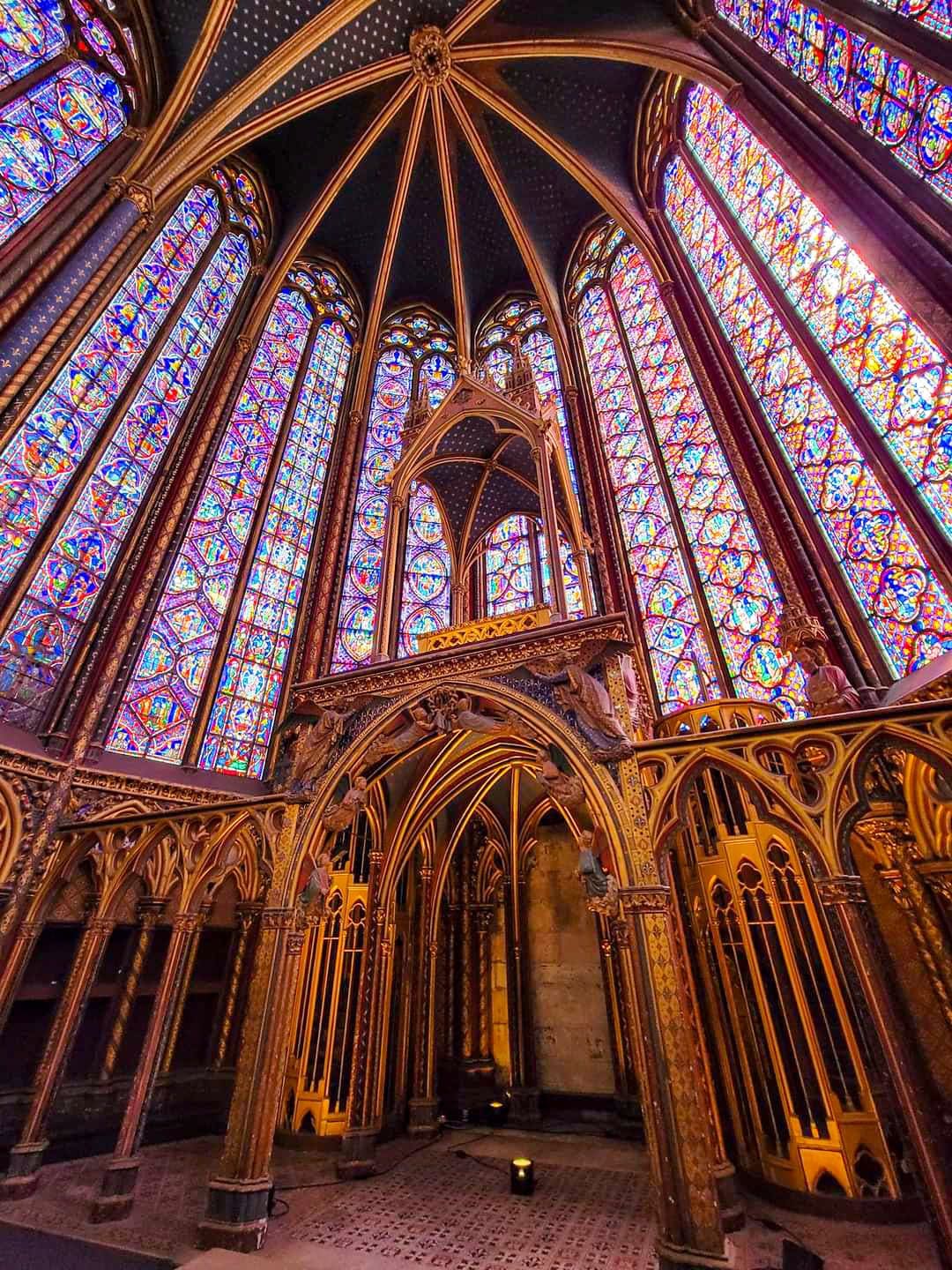 Sainte-Chapelle is a 13th century royal chapel which has the largest collection of original stained-glass windows. This medieval chapel offers visitors incredible gothic architecture and can be found in the Palais de la Cite, which was the residence of the Kings of France until the 14th century. We walked to the Sainte-Chapelle after visiting Notre-Dame Cathedral, and La Conciergerie is also close by.
The chapel was commissioned by King Louis IX of France to house his collection of relics, many of them connected to the Christian religion. This includes Christ's Crown of Thorns, which was subsequently moved to Notre-Dame Cathedral. Our visit to Sainte-Chapelle is the reason why we love attraction passes so much. If we were paying by each attraction, we wouldn't have even considered booking a ticket. But because it was included in the pass and close to other attractions, it made sense to get our monies worth. We loved seeing this national monument, although we admit that when we first entered it didn't exactly inspire us. This is mainly because there were stalls selling crafts, which blocked the full view of the church. It was only when we climbed up the stone steps to the second floor that we entered a room full of incredible stained-glass windows. There are fifteen windows, each depicting scenes from the old and new testaments. The sun was beaming through the glass when we arrived, and it was honestly breath-taking.
To visit Sainte-Chapelle you have to prebook a time slot, whether you are using the attraction pass or not. If you are paying individually then entry costs 11.50 Euros and the chapel is open daily between 9am and 7pm.
Whether to visit Sainte-Chapelle will purely be down to whether you have the time to fit it in. There is a lot to see and do in Paris as you can tell by our guide. But in all honesty, we wouldn't imagine you spending hours in the chapel, so it is worth a visit; especially if you have the pass.
Moulin Rouge
It seems a bit strange to call the Moulin Rouge an attraction, but it is visited by many tourists every day who simply want to take a look at the famous red building. This popular cabaret began in 1889 and is clearly noticeable by the big red windmill on its roof. It is known to be the birthplace of the can-can which was introduced as a seductive dance.
We looked into getting tickets to see the Moulin Rouge show, but sadly they were sold out. The cheapest seats were about 75 dollars, but we have been told they can be up to 200 dollars; so it's not the cheapest show to watch. Maybe we'll be able to update this section of our guide in the future. Even if you're not considering seeing a show it's still worth heading over and witnessing the incredible building.
Grevin Museum
This was another place we visited, purely because it was on the Paris Go City pass. If you've ever been to Madame Tussauds then you'll have a general idea of what the Grevin Museum is. This wax work museum is open every day between 10am and 6pm. It contains around 450 wax works of famous people from movie stars, athletes, international figures and historical French figures such as Joan of Arc, Napoleon Bonaparte and Victor Hugo.
You can use the attraction pass to gain free entry into the Musee Grevin, but if you prefer to pay then you have the option of prebooking with a dated or non-dated ticket. Currently a non-dated ticket is 25 Euros, whereas a dated ticket is 20 Euros, so it completely depends on your plans.
We really enjoyed the Grevin Musee, it reminded us of Madame Tussauds in New York. There's a little show when you first arrive so you'll stand in a room to watch it before you move through to see the wax works. There were quite a few we didn't know because many were French celebrities, but there are still a number of international people who you will want to get a picture with. The scenes are very interactive and great fun for kids, but the price is a little expensive when you're booking for a family. We'd definitely recommend this if you have the attraction pass, but it may not be worth it if you're paying on the door; unless you like that kind of thing.
La Concierge
Found next to the Sainte-Chapelle, La Concierge is a former courthouse and prison, which was originally a part of the royal palace. It became a courthouse and prison at the end of the 14th century and was a key site for the French Revolution. The cells housed 2,780 prisoners including Marie-Antoinette who were sentenced and then sent to the guillotine.
To visit La Concierge, you must prebuy your ticket which is 11.50 Euros each and then book a date and time slot. It is included within the attraction pass, but you still need to prebook a time slot before you visit.
When you arrive you will begin in the two medieval halls known as the Guards Room and the Hall of Soldiers which were built under King Philip the Fair. You will be given a monitor to watch which shows you how each section of La Concierge looked throughout the ages. Leading on from the hall is the giant kitchens which were used to prepare meals for French royalty.
Towards the back of the building is the prison cells and chapel, it is here you will find the commemorative chapel dedicated to Marie-Antoinette. The chapel then leads onto the peaceful women's courtyard where the female prisoners were allowed exercise. La Concierge is the perfect place for those of you wanting to learn more about the French Revolution, especially if you are planning on visiting the Palace of Versailles during your trip.
Big Bus Paris Hop-On Hop-Off Tour
We're big fans of hop-on hop-off buses and have used them regularly during our travels. So, we were excited to see that the attraction pass had a one-day ticket to use the Paris Big Buses. We actually didn't end up using this option, because when we looked at the route map it didn't go that far around the city. You will discover that Paris traffic can get quite busy and congested, so it didn't seem like an effective way to travel around. The metro is much easier, and you can reach more areas of Paris.
But if you want to relax, rest for a bit and learn about the areas you are driving through, then this may be an option for you; especially if you have the pass. To buy a standard ticket it will cost about 38 Euros each and in all honesty we're not sure it is worth it; again, we didn't actually go on it to give you our experience.
Petit Train de Montmartre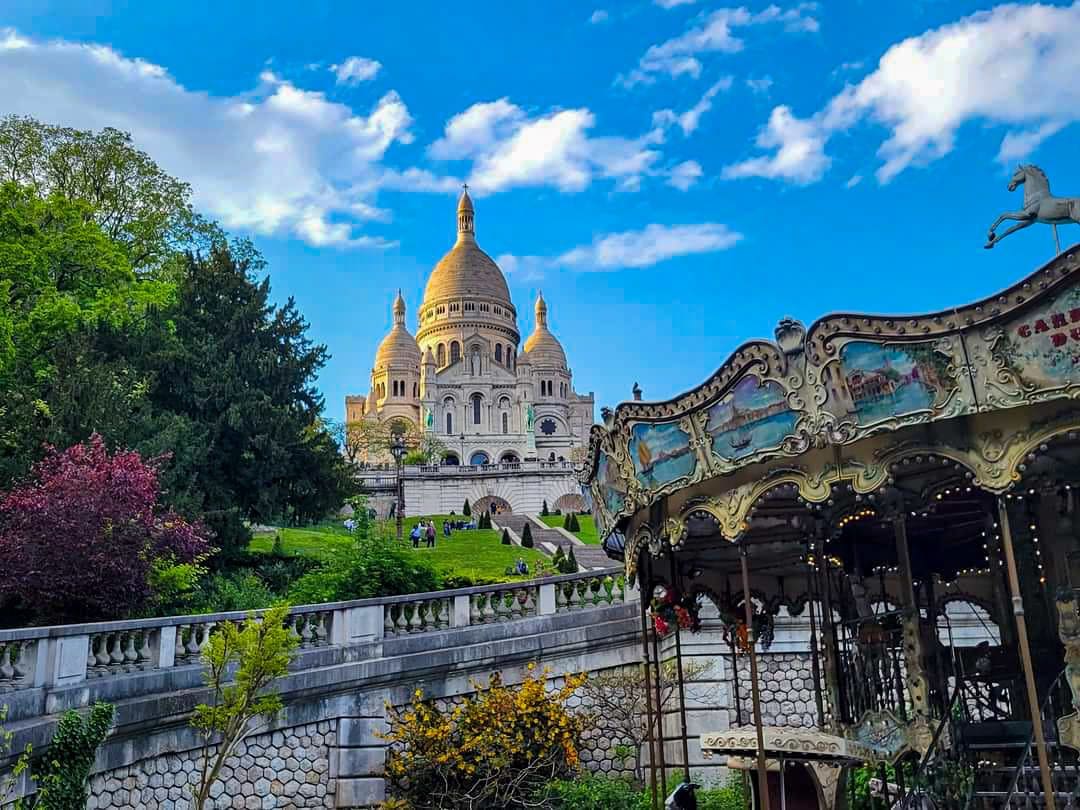 Near the Moulin Rouge, you will find the stop for the Petit Train de Montmartre, which will take you on a trip around the Montmartre. During the journey there is commentary explaining the sights you will see and the areas you are travelling through.
Montmartre's bohemian neighbourhoods are famed for their boutiques, exquisite restaurants, and the panoramic view of the city from the Sacré-Cœur Basilica. This is the neighbourhood loved by famous artists, so take a moment to disembark the train by the Basilica and wander through the small lanes of the Butte.
Finding the waiting area for the train can be difficult because there is very little signage, and everyone just seemed to pile in when we were there which can get frustrating. The train is part of the Go City attraction pass, but you can buy a ticket when you get on for 7 Euros. It runs daily from 10am until 7pm but be mindful towards the end of the day that getting back to your departure spot may be difficult if it's busy.
We have to be completely honest with you, we have been on better train journeys. Although the neighbourhoods were pretty, they didn't really inspire that much excitement. Although it is an ideal way to get from the Moulin Rouge area to the Sacré-Cœur Basilica, if your feet are getting weary. To the left of the Basilica there are beautiful windy streets filled with restaurants and cafes, which we enjoyed immensely; it truly felt like the Parisian experience.
Tour Montparnasse
We'll begin by saying that the Tour Montparnasse is in the 6th arrondissement and as such it is a little out of the way from the other attractions most people visit in Paris. It is easily accessible by the metro system, but there is a bit of a walk to actually get to the skyscraper.
Tour Montparnasse is an observation deck on Paris's only skyscraper and as you can imagine it offers some incredible sights. The deck is on the 56th floor and as well as having a café, bar and shop, there's also an exhibition on the building's history and construction.
The tower is open daily between 11am and 10.30pm, and it is included as part of the Go City pass. But if you're paying as you go, then it costs 19 Euros per person. You will enter a lift which will take you the 200 metres up, in a mere 38 seconds. There is plenty to see including the Eiffel Tower and it gives you a unique view of Paris and the opportunity to get some breath-taking pictures. We have to admit we loved it, even though the journey out was a bit of a pain.
Stade de France Tour
Now we'll start by saying we love a good stadium tour, so when we saw this on the pass we added it to our bucket list immediately. Unlike many of the other attraction in Paris, you don't need to prebook the tour at Stade de France. But you need to ensure that you attend an English-speaking tour, which is quite limited. We attended the stadium tour on a Thursday at 2pm, but we recommend checking the website on what dates and times are available.
So, what is the Stade de France? It's the national stadium of France and is the seventh largest stadium in Europe. Located in the north of Paris it is a little out of the way, but you can easily get there using the metro system and then walking 10 minutes from the station.
When you arrive, you'll be directed to the stadium shop where you will either show your attraction pass or pay 15 Euros each for the tour. You can then head to an exhibition which provides information on the construction of the stadium and memorabilia connected to notable events held there, including concerts and football and rugby games.
The tour will begin from the exhibition, and it will take about an hour covering a large section of the stadium including the pitch, the official stands and changing rooms. We loved the walk out onto the pitch because it was so much fun, but we won't spoil it for you.
Pantheon
The Pantheon in Paris can be found within the Latin Quarter and is a temple dedicated to the gods. We must prewarn you that the walk to the Pantheon is up a hill, but when you arrive it is a sight to behold. Similar to the Pantheon in Rome, this neo-classical monument is dedicated to Saint Geneviève who is the patron saint of Paris. Inside you will find beautiful architecture and sculptures which depict religious events and representations of the French monarchy through the ages.
Within the centre of the Pantheon is an interesting display called the Foucault pendulum. This replica of the original pendulum was installed there because in 1851 the physicist Leon Foucault demonstrated the earth's rotation beneath the central dome.
One of the main reasons that many visitors head to the Patheon is because the crypt below is the final resting place for some of Paris's most famous intellectuals. Internment is only allowed for national heroes, and they include Napoleon, Voltaire, Victor Hugo, Jean Moulin, Louis Braille and Marie Curie.
As you can imagine there is free entry if you have the Go City pass, but for everyone else it is 11.50 Euros. You can visit the Pantheon daily between 10.45am and 7pm, but times can change seasonally so double check before you go.
Dali Paris
Not far from the Sacré-Cœur Basilica, in the beautiful Montmartre area of Paris is the Dali Paris Museum. It is a private collection of the surrealist artist Salvador Dali, with over 300 pieces, some of which are renowned in the art world. You will enjoy paintings, sculptures, etchings, furniture and the surrealist objects which made Dali the icon that he is today. Many people are aware of the melted watches, spindly legged animals and the lobster telephone, all of which can be found at the Dali Museum.
The best part of the museum is that it works through his life and career, providing a depth of information into the genius that is Dali. It is open everyday from 10am to 6pm and yes you probably guessed that it's on the attraction pass. If you choose to pay on the door then it is currently 13 Euros, which isn't bad when you consider that there are priceless works of art all around you.
Chapelle Expiatoire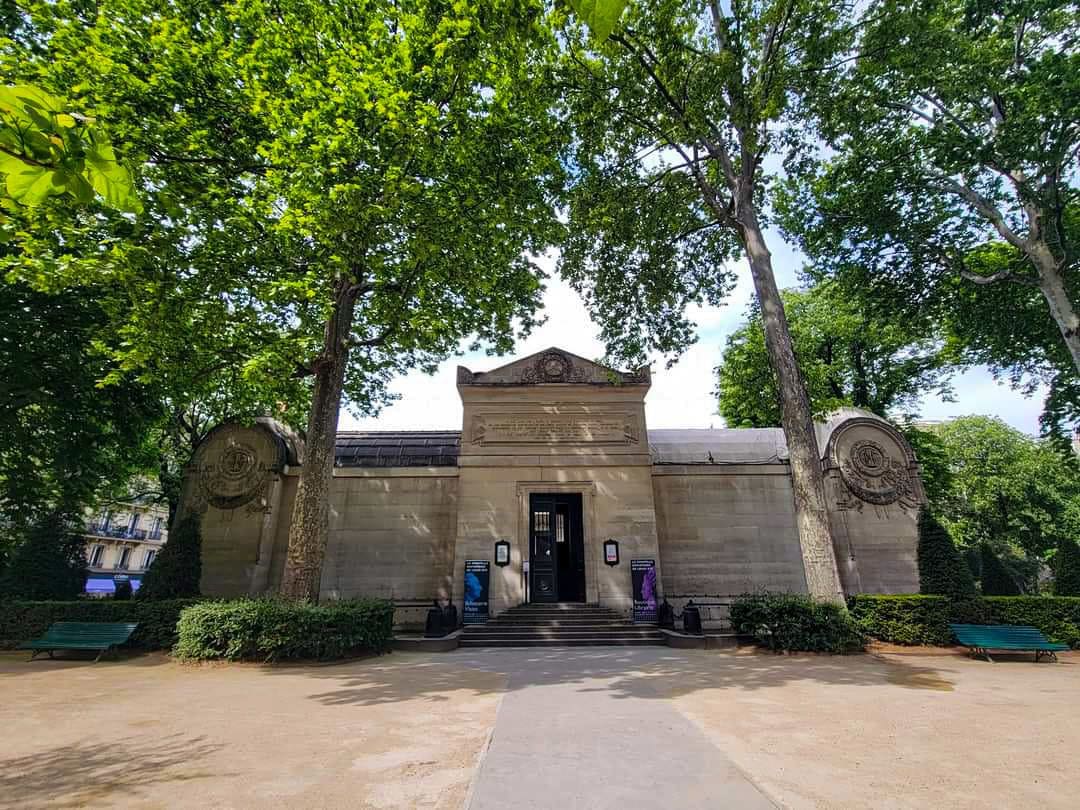 Our visit to the Chapelle Expiatoire was another example of the benefits of attraction passes, because we wouldn't have visited this chapel without it. Although located away from the other tourist spots in Paris, the chapel is easily accessible by metro.
It was on these grounds that King Louis XVI and Queen Marie Antoinette were buried after they had been guillotined. Because of this the chapel is dedicated to them, even though their remains have now been removed to another location.
There are two buildings at the Chapelle Expiatoire, the initial one is the entrance where you will buy your tickets and there is a small shop. Then you will find an enclosed courtyard which has cenotaphs dedicated to those buried within the grounds. The chapel is beautiful and a perfect monument, with white marble sculptures of the king and queen. Even the crypt has an alter which marks the place where their remains were found.
Because we had visited La Conciergerie and gained an insight into the French Revolution, we found the Chapelle Expiatoire quite poignant. The entrance cost is relatively low for a Paris attraction at 6.00 Euros, and it is open between Wednesday and Saturday with times varying. For those of you visiting the historical sites such as La Conciergerie and the Palace of Versailles, this in a way completes the circle of their lives and gives you a thorough understanding as to the history of events. If you have the time and the Paris pass, then we'd definitely recommend a visit.
Musee d'Orsay
This impressive museum on the left bank of the Seine was a railway station, but now houses one of the largest collections of artworks in the world. Many of these pieces are from famous artists such as Claude Monet, Degas, Renoir, Cezanna, Gauguin and Van Gogh.
We will prewarn you, the Musee d'Orsay is huge and depending on how much you love art, it can take a full day to get around. We initially went in to see the large glass clock we had seen on various Paris sites, but we were shocked at how many incredible artists were under one roof. Every corner we turned there was another piece we recognised as being world famous, such as Starry Night Over the Rhone by Vincent van Gogh and Bal do moulin de la Galette by Renoir.
Currently the Musee d'Orsay costs 16.00 Euros per adult, which when you realise the size of the museum and the art you can see, it's pretty reasonable. If you have the Go City Paris attraction pass its free entry, with the museum being open Tuesday, Wednesday, Friday, Saturday and Sunday (check the website for times as they may vary).
As to whether we would recommend it, completely depends on your love of art. If you enjoy it, then Musee d'Orsay is a must visit and can take up a big chunk of your time in Paris. We did a quick wander around and took in most of the major pieces of art, which is another option if you're short on time.
Rodin Museum
Based in Rodin's old home this museum houses a huge collection of his artwork including The Thinker, The Kiss and The Gates of Hell. The most surprising part is that many of the sculptures are within the beautiful gardens. When you arrive and see The Thinker on one side and the Gates of Hell on the other, it can take you back a bit.
Within the museum you'll find information about Rodin's life, and you can quite imagine him being inspired by the views and the small lake on the property. There is a casual restaurant available if you have time to stop and eat, plus a shop with plenty of things connected to Rodin's art.
Entry into the Rodin Museum is 13 Euros, and it is open Tuesday and Sunday, between 10am and 5.30pm. Again, it's free with the Paris pass, and we really enjoyed walking around the house and the gardens. But it was the presence of such iconic sculptures which really created a memorable experience for us. We couldn't believe that The Thinker was outside in the garden, it was a sight to behold.
Palace of Versailles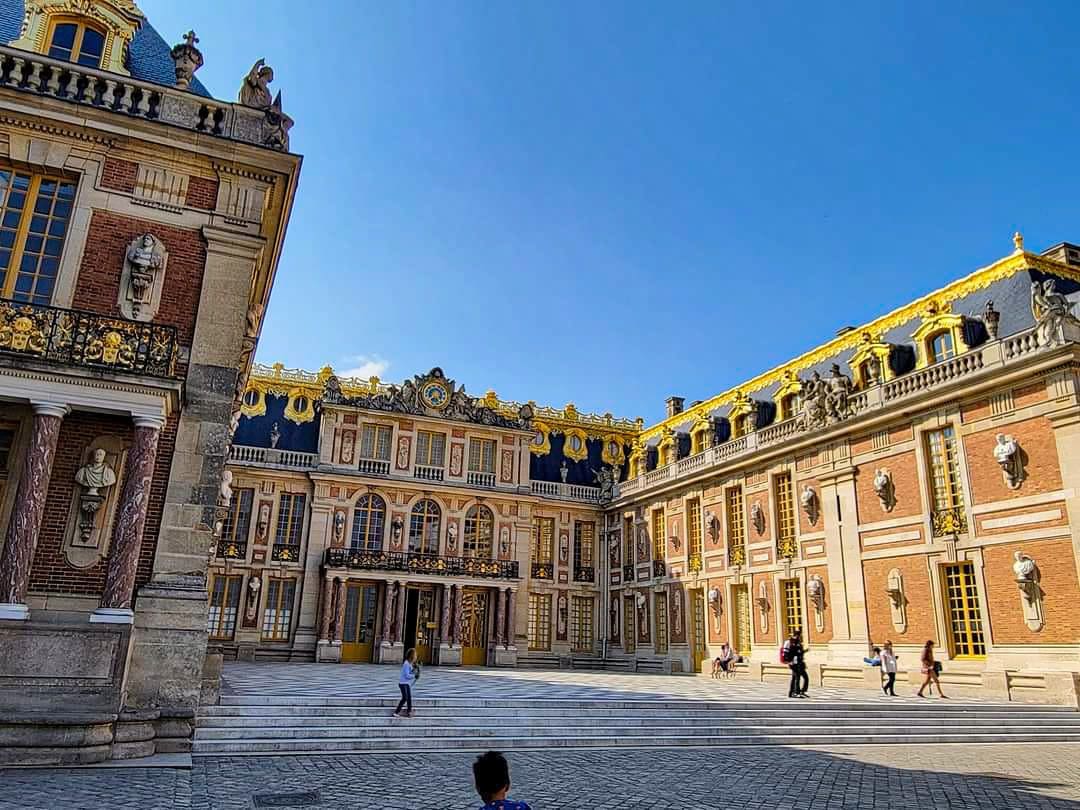 We've left the best until last, because a trip to Paris wouldn't be complete without visiting the opulent Palace of Versailles. For many it can be a difficult trek to get there, because instead of using the normal metro you have to take a train and then walk about 10 minutes to the entrance. If you don't mind the cost then you can always grab a taxi or Uber, but traffic is always busy in Paris no matter the time of day.
Listed as a World Heritage Site for 40 years, the palace is notably the royal residence which Louis XVI fled from during the French Revolution. The building was extended over the years by previous kings, and it was the sheer extravagance of the palace which led to the revolt. Versailles has 2,300 rooms and what can only be described as a huge garden. You can purchase an audio guide which will help fill in the history of the building and the rooms.
Before we give you all the details on prices and what facilities are available at the Palace of Versailles, we felt it was important to emphasise that visiting both the house and garden will take you the full day. The garden alone takes up hours, so if you are short on time in Paris then work out which attractions are more important. When it comes to the Paris pass, you will have access to the palace but sadly not the gardens. We got caught out on the day, so decided to purchase extra tickets because the gardens are stunning. For those of you buying individual tickets we would recommend pre-purchasing and booking for a set day. You can buy tickets on the day, but the queues tend to be quite long and can take up time which is better used in the palace.
Tickets to access the whole estate will be between 20 and 27 Euros, depending on whether there are fountain shows and the musical garden. Opening times will vary depending on whether it is the house or garden, but the palace is closed on Monday and open the rest of the week between 9am and 6.30pm.
Once you pass the ticket office and security checks, we would recommend that you begin with the house. There are two sections to the house, one on the left and one on the right. We headed across the courtyard and entered the one on the right, but that takes you out of the house at the end and into the garden. We had to ask if we could re-enter the house from the front because we were not allowed to retrace our steps. It's worth asking a member of staff where to begin, so you can ensure that you see it all.
After the house you'll then head into the garden and in all honesty its so big there is no right way around. We worked through the left-hand side and then back up the right, because the middle is pretty much one long lawn. If you struggle to walk too far then there are a number of facilities to assist you. Visitors can hire bikes, board the little train which has different stops around the garden and use small electric vehicles. In the Grand Canal at the bottom of the garden there are rowing boats which visitors can hire by the half hour or the hour.
When it comes to food and refreshments you can bring your own and enjoy the picnic facilities. But there are plenty of other options ranging in budget from snacks you can eat on the go, or full-on French cuisine in a restaurant. We snacked as we went rather than having a sit-down meal, because there was so much to see and such little time.
Other Attractions
We imagine that after all of that you're wondering where to begin. Because the Paris Go City pass is quite extensive there may be options which we haven't chosen but you would be interested in. So, write down what you would pick and how many days you're going to Paris, to see if there is value in getting the pass instead of paying on the door.
There were some free entry options on the pass we didn't get to see, and there are some additional tourist attractions you may be interested in, but you will have an entrance fee. Take a look yourself and decide if you want to add them to your Paris list.
Ballon de Paris Generali
Funiculaire de Montmartre
Picasso Museum
Chateau de Malmaison
Statue of Liberty Pont de Grenelle
59 Rivoli
Orangerie Museum
Army Museum
Little Extra Tips for Your Paris Trip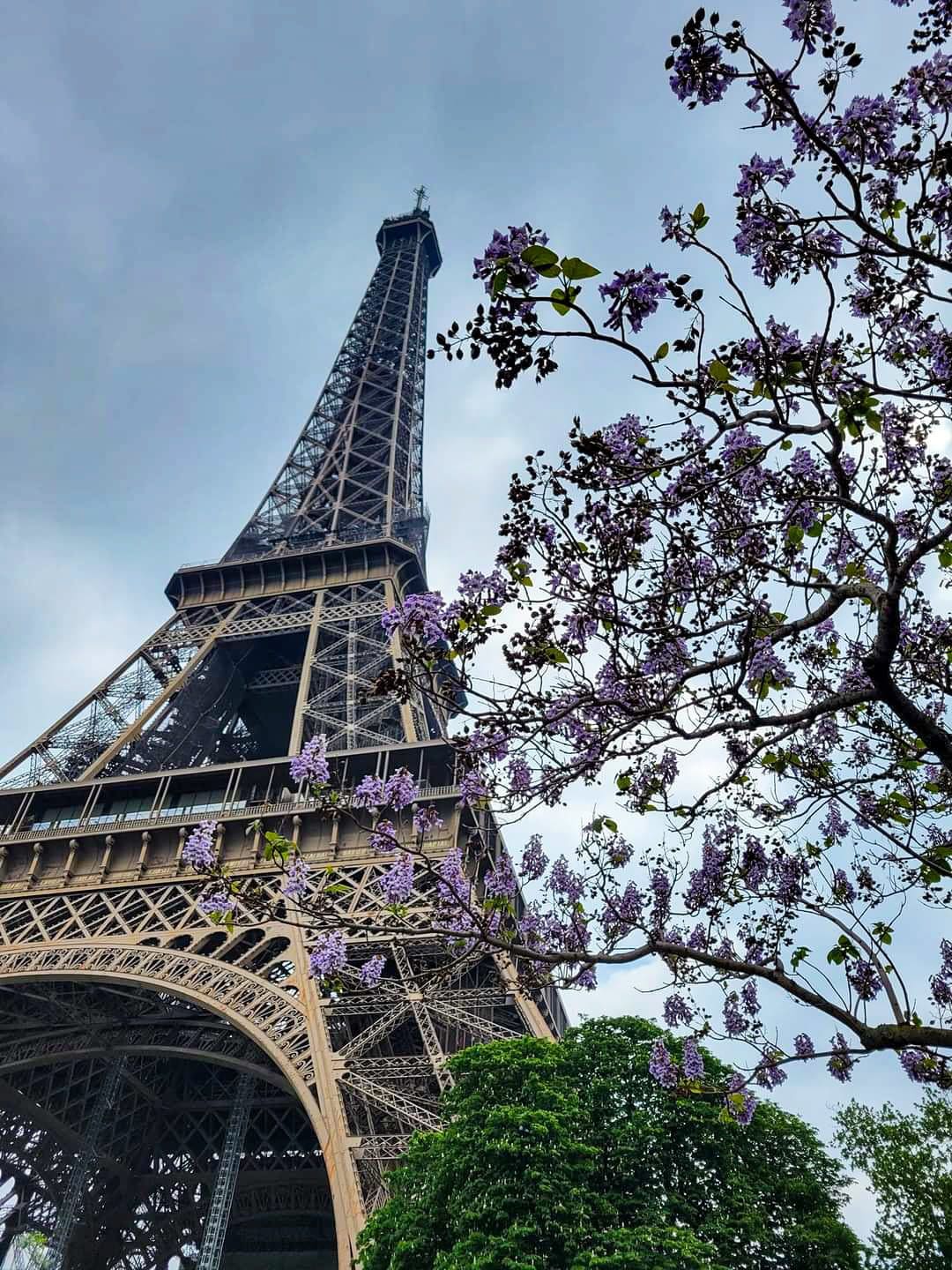 Hopefully we have provided you with plenty of information and tips throughout this guide, but we wanted to add a few more so you can get the most out of your trip.
It's probably obvious, but comfy shoes are an absolute must. If you want to get a lot done, then you will be walking for most of the day. We have mentioned that Paris is huge but it's worth stating again! The metro makes it much easier to get from place to place, but we ended most days with sore feet and achy legs. It's worth it though because the memories you create will last a lifetime.
Because the metro is essential for getting around the city, we'd recommend finding out how to buy tickets from the machine. There are plenty of videos on YouTube, but once you have used it once you will find that the ticket machines are all the same. We only struggled with one bit and that was the use of a roller on the ticket machine which helped move the options on the screen. Once we realised that, then everything else was pretty much like many other machines. There are information centres and staff in each metro station who can assist you should you struggle.
It's also worth mentioning that at many of the tourist attractions there are security guards conducting bag checks. Our advice is to leave any large bags in your hotel room because many places do not allow them. Smaller bags and rucksacks will be fine, but you will be asked to open them so security can look inside. We didn't find it a huge problem but thought we would let you know.
So, what are our final thoughts about our trip to Paris? How on earth can we summarise such an incredible experience. The city of lights certainly didn't disappoint, and we would go again without hesitation. Because we wanted to get so much done, we were pretty exhausted by the end of our stay. You will come to realise as we did that Paris isn't a city you can complete in one visit, there is so much to do that you would need at least a week to see a large proportion of it.
We will always advise our friends and family to get to the attraction pass because it is definitely worth the cost, and you end up doing more than you normally would paying per attraction.
If you do end up going to Paris, we hope you have an incredible time and please tag us on Instagram because we would love to see your pictures.