Make a Bucket List bring you news on the new shows at Warwick Castle.
Warwick Castle is the ultimate setting for half-term hijinks this month, offering a fun-packed full day out for all the family, with 20% discount when you book 7 days in advance.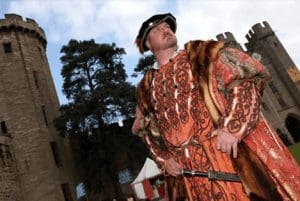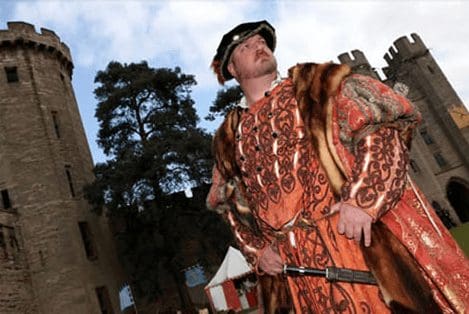 Throughout 2014, every show and attraction at the Castle will be reimagined as part celebrations to mark the 1,100th anniversary of the site: in 914 the daughter of Alfred the Great constructed the first fortification at Warwick on what is now The Mound.
For half-term, The Princess Tower introduces an entirely fresh story that promises to enthrall and amuse the Castle's youngest visitors who can now enjoy dressing up for the entire show. The Royal Weekend Party, based on a notorious visit in 1898 by the Prince of Wales hosted by the vivacious Daisy, Countess of Warwick, becomes Warwick Royal Weekend Party, and favourite attraction, Kingmaker: Eve of Battle – which tells the story of how Richard Neville, the 16th Earl of Warwick and known as 'The Kingmaker', prepared his household for battle – will offer greater interactivity including more sounds and smells.
Daily shows include Flight of the Eagles, a breath taking spectacle that sees eagles and vultures flying from the Castle ramparts, and an epic live hand-to-hand sword battle re-enactment.
The Castle Dungeon live actor attraction spares no one with its gruesome tales of plague and pestilence set in the bowels of the Castle, whilst only the bravest dare venture deep down into the Goal, infamous for its oubliette where prisoners were sent to be forgotten.
Explore the Castle's ancient towers and ramparts for an archer's view of the historic town of Warwick and surrounding countryside and watch as Portcullis is raised for a taste of the military might that Warwick Castle exudes.
Mediaeval Glamping returns to Warwick Castle
Between 24th May – 31st August experience a unique starlit woodland family sleepover like no other as Mediaeval Glamping returns to Warwick Castle!
An overnight Glamping package includes a sleepover in one of Warwick Castles exclusive, fully set-up, ready-to-sleep Mediaeval Tents, two-day priority entry to Warwick Castle to experience their 2014 Anniversary Celebrations and the bigger-than-ever return of Horrible Histories Foul Fayres along with VIP parking, mediaeval evening entertainment plus a whole lot more!
For more information on prices and future events please click here.