After a quick google search of fun things to do in Liverpool, we came across the interesting spectacle that is Ghetto Golf. Yep, it's a crazy golf course and yep, you've probably done one many many times before. But this place offers something a little bit special, to begin with it's for 18 years and older, so no kids messing around as you play; it's adults only!
There are 5 ghetto golfs located around the country, more specifically they can be found in Birmingham, Liverpool, Newcastle, Glasgow and Sheffield.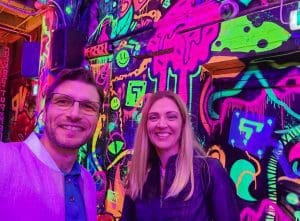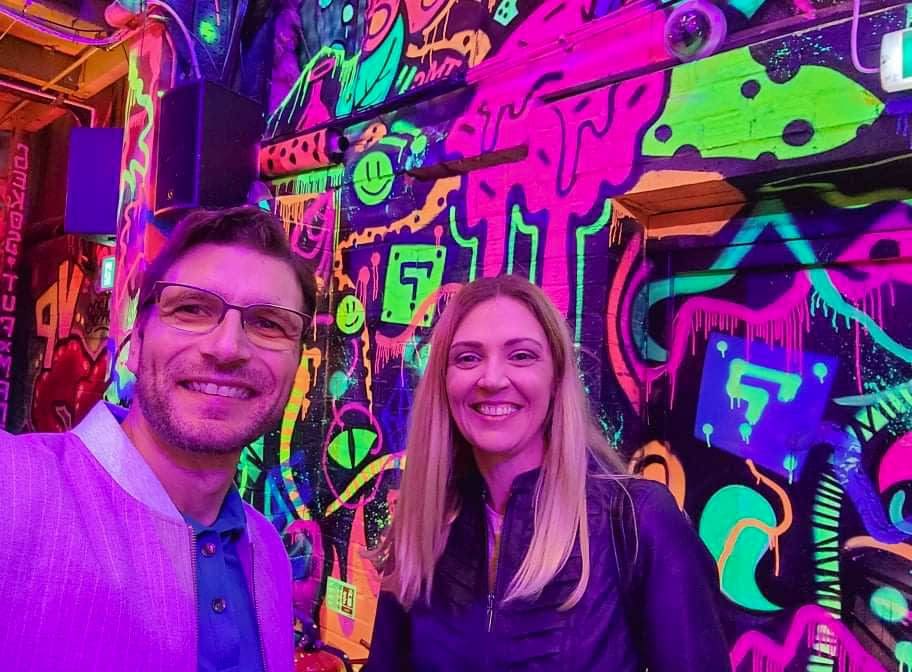 We are going to focus on the one based in Liverpool for our article, but I'm sure there are similarities between them all, so you'll get a good idea by reading this.
Ghetto golf Liverpool is an ode to the origins of street art and is based in the old Cains brewery which gives it a quirky vibe. It's not far from the centre of town and a short walk from the Baltic Market.
Currently the cost is £12 each (August 2021) and that is for one game which is 18 holes. The basic premise is the same as with any other crazy golf, in that you are given obstacles and you have to get the golf ball from the starting point to the hole, in the lowest amount of shots. The person with the lowest score at the end is the winner and reserves bragging rights for the rest of the day.
What makes Ghetto Golf Special
The best way to explain what makes ghetto golf special is the combination of psychedelic graffiti artwork in neon, with twisted and unusual putting holes, combined with a nightclub vibe.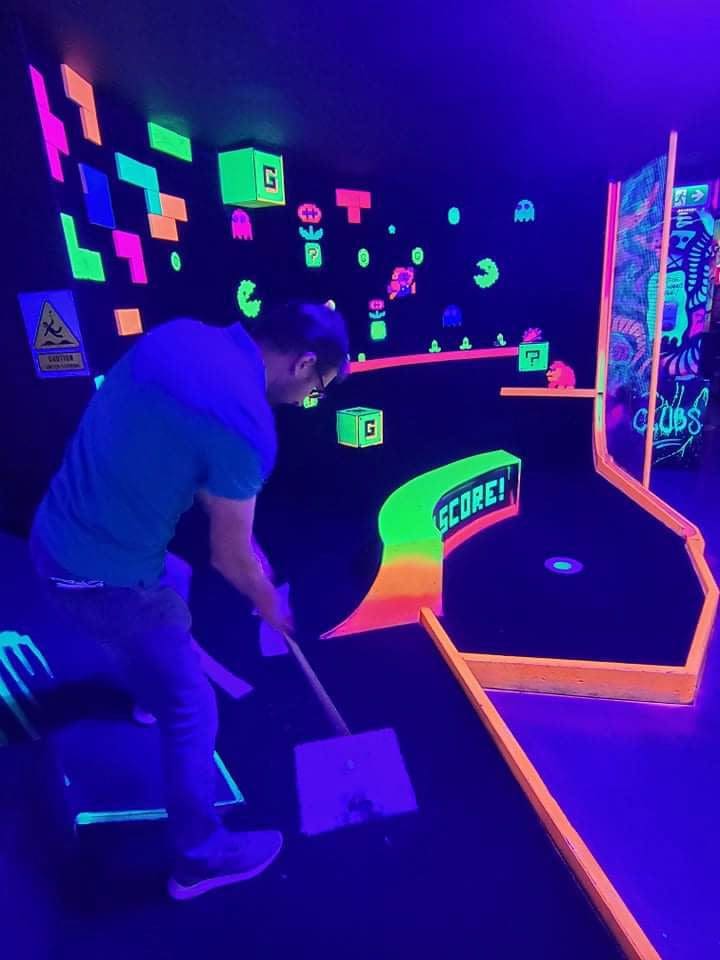 It's not every day you play through a live exotic show with adult toys stuck to the floor (there's nothing worse than having your balls stuck behind a 10" dildo), a Jeremy Kyle style talk show called 'Jezza Kyle', a big pin ball machine and a love boat ride. These are just four of the fun holes you'll experience in what can only be described as a rave, with low lighting and amazing tunes belting out. We're not going to tell you what the rest of the course is, because it's fun to discover them on your own.
After the game play ends, you'll walk into a funky cocktail bar with a great choice of drinks. Of course, we had to have one of their cocktails, more specifically the Golfers Paradise which was delicious and topped with a golf ball shaped sweet.
Is Ghetto Golf Liverpool Worth It?
The short answer, Yes! Whether you're on a date, with your friends or even on your own, it's the perfect way to spend an hour. As with all crazy golf courses you can find that there's a backup of players and you have to wait for the next hole. But the atmosphere makes the wait fun and there are plenty of picture and selfie opportunities to create the perfect memories.
If you fancy a bite to eat before or after your game, ghetto golf serves delicious BBQ street food, with both vegetarian and vegan options available. Also, if you plan ahead you can make it a full day of fun with your friends by booking in a session at Hatchet Harry's in Liverpool.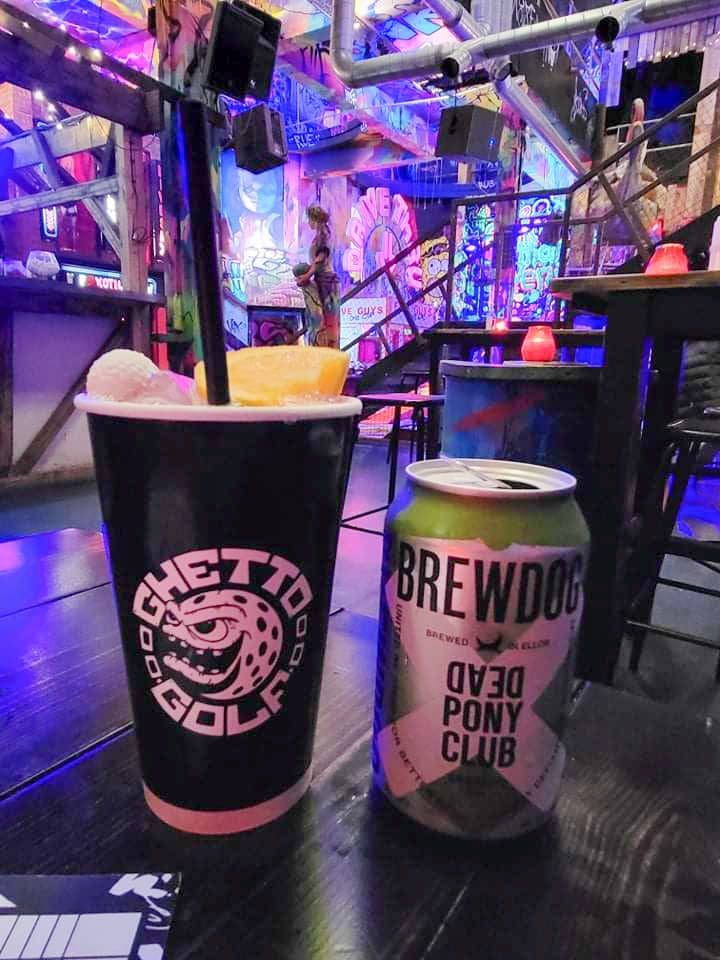 Ghetto golf Liverpool is open 7 days a week, with opening hours depending on the day, so make sure you check the site. Also, because it's such a cool place to visit it can get busy, so it may be best to book a slot in advance. We did just turn up, but it was a weekday around lunch time so it wouldn't normally be as busy as say the weekend. There are packages available if you want to make a night of it, for example golf, a meal and a cocktail for a set price. So, it may be worth checking out the site and seeing if any of them are what you are after.
If you have any physical difficulties then you may struggle with the course, because there are steps up and down to the different holes.
We loved ghetto golf and although crazy golf may not seem like a major bucket list item, this one should definitely be added to your list. You never know we may see you there, because we'll definitely be going back sometime soon, even if it's just for those tasty cocktails.