We have already given you an extensive guide to Boston and all the attractions we highly recommend. But if you have visited before and done a lot of it, or you like to see things a little out of the ordinary then this is the list for you. Here are a few quirky and unusual things to check out in Boston, as well as where they are and if possible, a little explanation about them.
Quirky and Unusual Things to Do In Boston
The Liberty Hotel
It may be called the Liberty Hotel, but when you go there, you'll notice that it doesn't look like a normal hotel. The heavy grey stoned building with metal bars across the windows are almost reminiscent of a prison and rightly so, because the Liberty Hotel was in fact a prison.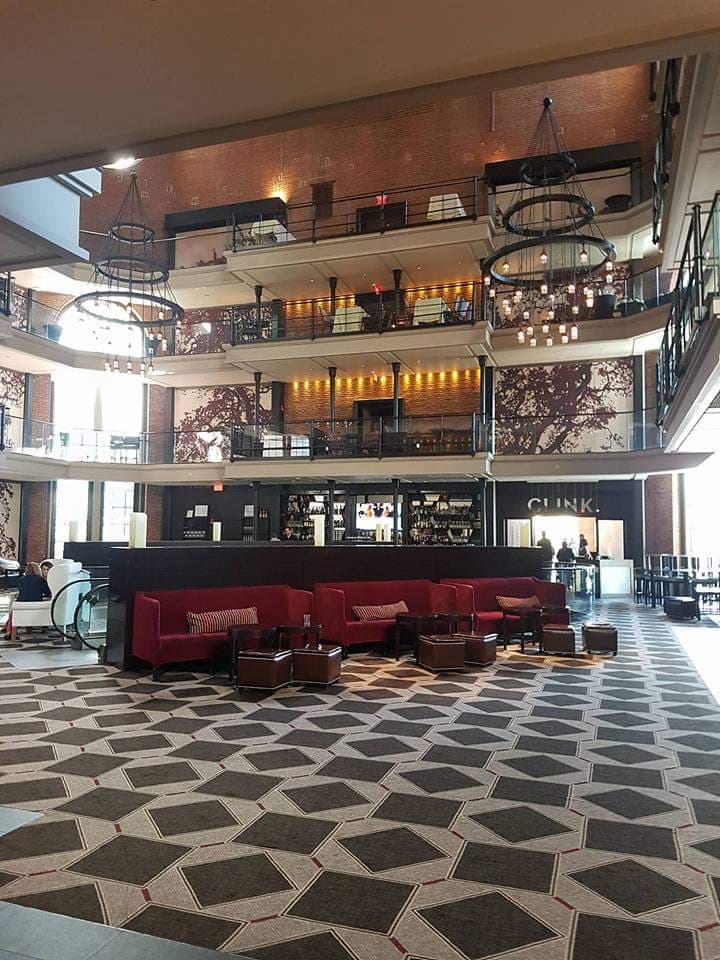 From 1851 the prison housed notable guests including suffragettes and Malcom X, but it was closed in 1990 due to overcrowding.
The prison was renovated into a hotel in 2007, with the interior still maintaining some of the original aesthetics, such as the jails cells in their restaurant named CLINK. You can pop in, take a look and maybe even grab a bite to eat. The lobby is stunning and there is information around the walls about the history of the prison and its transformation into the Liberty. The hotel is situated on Charles street which is in the west end of Boston and about a 12-minute walk from Boston Common. If you're walking from the Boston Gardens area, then we recommend walking down Charles street until you reach the Liberty Hotel. There are lovely boutique shops and restaurants along the way so you can have a nibble or do some shopping as you wander down.
Brattle Book Shop
During our pre-holiday research we spotted a comment from a Bostonian about this place and as book lovers we had to take a look. Brattle Book Shop is one of the oldest and largest used book shops in America. There are three floors inside with the lower two offering general used books and the third-floor housing rare and antiquarian books. But what makes it exceptionally quirky is the area to the side of the shop, which is an outside space housing hundreds of books on sale. This is a great place to meander for an hour, even if its to check out the rare books they have on sale. There's information on the staircase as you head up about some of the rare books they've sold, including a first edition Dr Seuss.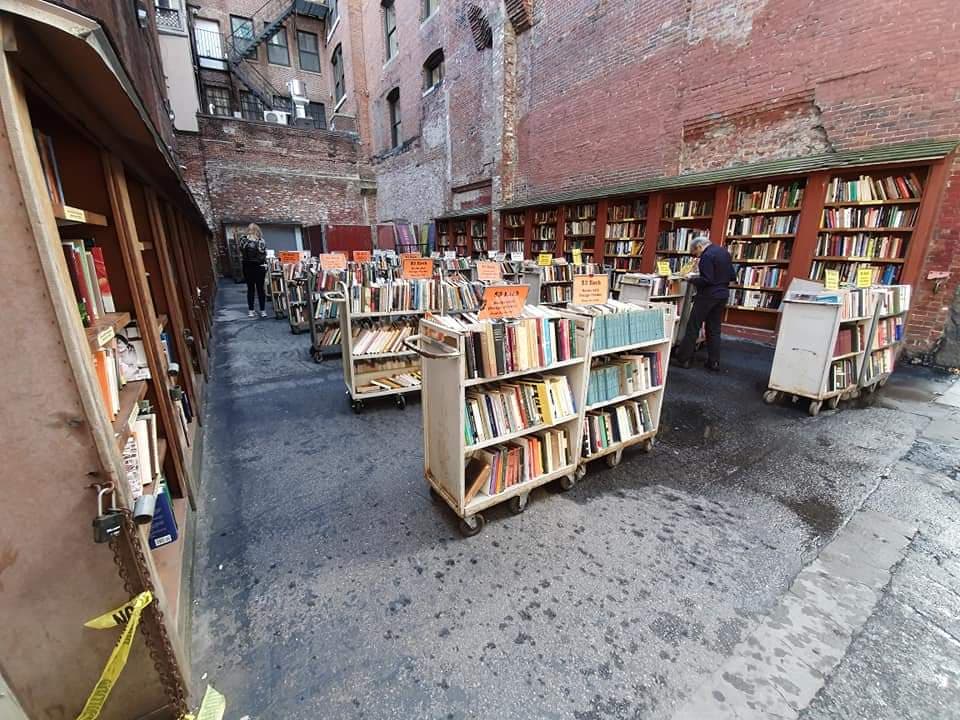 The great thing about Brattle Book Shop is that it is so easy to get to as it is in the downtown/financial district. It is about a 3 min walk from Boston Common and is on the way to some of the major tourist hotspots. So, it makes sense to pop in and have a look, because who knows what you may walk away with.
The Skinny House
Based in the North End is the Skinny House, which is the narrowest house in Boston. This cute building spans a mere 10.4 feet (3.16 meters), with the door to the property being found via a small alley at the side. The narrowest part of the house is 6.2 feet (1.89 meters), which makes it narrow enough for an adult to touch opposing walls at the same time. The house is lived in so obviously try and respect their privacy. But that doesn't mean you cannot stop and take a picture whilst wondering who on earth built it. If you're eager to know the answer to that question, then we are here to tell you, because rumour has it the house was built out of spite shortly after the American Civil War.
Two brothers inherited land from their father and whilst one served in the military, the other built a large home. This left a small piece of land for the first brother, which the second brother thought would be too small to build upon. But when the brother returned from the military, he built this tiny house out of spite to block the sunlight from the larger house and thus ruining the other brothers views.
Again, alike Brattle Book shop, this quirky stop is on the way to other major tourist spots such as the Paul Revere house. So why not add it on your to do list whilst you are in beautiful Boston.
Hood Milk Bottle
This iconic landmark can be found by the Boston Children's Museum which is in the seaport area of the city. For those of you not from America, Hood is a dairy company which has been around for over 170 years. The Hood Milk Bottle is a unique structure, and its location makes it standout for many tourists and as such its made it onto our list.
Originally it was a roadside ice cream stand from 1933 up until 1967. The structure was left for over eight years until someone who was a fan, bought it for the city to use. After long discussions this 15,000-pound bottle ended up at the Children's Museum. We first spotted it as we sat on the hop on, hop off buses, so even if you don't want to stop at that location you can still take a quick picture.
Boston Tea Kettle
Our first sighting of this copper tea kettle was during our first trip to Boston. It grabs your attention because of the fact it actually produces steam from the spout. Originally the kettle was a sign for the Oriental Tea Company, but it became a landmark following a competition to guess its capacity (227 gallons, two quarts, one pint, and three gills). Although the kettle has moved around a number of times over the years it has now been on the western tip of Sears Crescent building since 1967, which ironically now houses a Starbucks.
The Boston Stone
As you meander your way towards the North End of Boston, we recommend taking a stop at the Boston Stone for a quick picture. Also, nearby the stone is the Green Dragon Tavern, which was established in 1654 and who's regulars included Paul Revere and John Hancock.
The stone is embedded into a building on Marshall Street and can be quite hidden, but if you find the Green Dragon Tavern you're nearly there. The stone is said to be a milestone which represents the centre of Boston and was used in colonial times by surveyors to measure distance.
Edgar Allan Poe Statue
Born in Boston in 1809, Edgar Allan Poe is said to have had a love/hate relationship with the city. After his father abandoned the family and his mother died, he moved to Richmond, Virginia. He returned in 1827 at the age of 18 and as such the city of Boston has paid homage to the literary genius with his own statue.
The bronze statue shows Poe rushing down Boylston Street, which is near to Boston Common and the Gardens. In his rush he lost papers from his briefcase and a heart is on his pile of books, representing his novel The Tell-Tale Heart. There is also a raven beside him, depicting another of his famous novels. Again, this is a quick pit stop and can be tied into your other excursions in the day.
The Earl of Sandwich, Boston Common
Located in Boston Common is an Earl of Sandwich take away shop. Nothing unusual there we hear you say, but what if we told you that until the 1970s the octagonal stone building was a men's restroom? It was nick named the 'Pink Palace' when it was built in 1916 because of the colour of the brickwork. After being left for a number of years to languish, it was renovated by the sandwich chain and given a new lease of life. So why not pop over and take a look at the interesting workmanship of the structure, and maybe grab yourself a nibble whilst you're there.
Mary Baker Eddy Library/The Mapparium
This unusual item on the list is actually more of an attraction, so unlike the others it will take up more time and there will be an admission cost. The Mapparium is a three-story high globe made from stained glass. It shows the world map as it was in the 1930's and includes the Soviet Union and Siam. The map is found within the Mary Baker Eddy Library and through sound and LED light it explores how the world continues to change around us.
Scarlett O'Hara House
This house isn't exactly easy to spot, but when you do find it, you'll be surprised by how pretty it is. Located in the Beacon Hill area of Boston, the house looks like a two-story revival building. In fact, it's not a house at all, it's merely the image of a house painted onto a wall. You cannot actually walk down towards the wall as it is a residential area, but why would you want to ruin the illusion anyway.
Quirky Boston Attractions Summary
So, there you have it, what can only be described as quirky, unusual and fun things to go and see in the incredible city of Boston. All of these are in walking distance of many of the major attractions, so you won't find yourself going out of your way. We love little bits like this when we visit a place, because we really feel like we get to know the nooks and crannies of the city. There are probably a lot of locals who don't even know about many of these spots on the list. We hope you enjoy your trip and tick a few of those bucket list items as you go.